APSU Men's Basketball

Clarksville, TN – Austin Peay State University maintained a share of first place in the Ohio Valley Conference race as it defeated Jacksonville State, 80-66, Saturday night, in Dave Aaron Arena.
The Governors snapped a two-game losing streak in improving to 13-8 overall and 7-2 in the OVC. The Govs are tied with Tennessee State, who also won Saturday night, for first place.
«Read the rest of this article»
APSU Women's Basketball

Clarksville, TN – Austin Peay State University women's basketball team used a strong second-half effort to post a 65-54 come-from-behind victory against Jacksonville State, Saturday night, in Ohio Valley Conference action at the Dunn Center.
After making just nine first-half field goals and trailing 32-31 at halftime, Austin Peay (7-14, 6-3 OVC) made 15 field goals in the second frame and scored 34 points. More importantly, the Lady Govs held Jacksonville State (7-13, 4-5) to just seven second-half field goals and 22 points.
«Read the rest of this article»
Most People Unaffected and Can File Now
Washington, D.C. – The Internal Revenue Service plans a February 14th start date for processing tax returns delayed by last month's tax law changes.  The IRS reminded taxpayers affected by the delay they can begin preparing their tax returns immediately because many software providers are ready now to accept these returns.
Beginning February 14th, the IRS will start processing both paper and e-filed returns claiming itemized deductions on Schedule A, the higher education tuition and fees deduction on Form 8917 and the educator expenses deduction. Based on filings last year, about nine million tax returns claimed any of these deductions on returns received by the IRS before February 14th. «Read the rest of this article»

Nashville, TN – The Tennessee Wildlife Resources Commission has delayed a decision for at least to two years to move forward through the regulation process and request the U.S. Fish and Wildlife Service to establish a hunting season for sandhill cranes in the state.
The decision came in a vote by the commission at its January meeting which concluded Friday at the Tennessee Wildlife Resources Agency Region II Ray Bell Building. A lengthy discussion was held during the wildlife portion of the committee meetings on Thursday. The commission heard presentations from Tim White, TWRA Migratory Game Bird Coordinator and Jim Kelley of the USFWS. The TWRC also heard opinions from representatives on both sides of the issue. «Read the rest of this article»
Written by U.S. Army Staff Sgt. Andrew Guffey
Task Force Rakkasan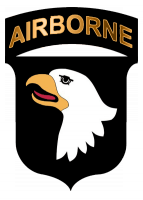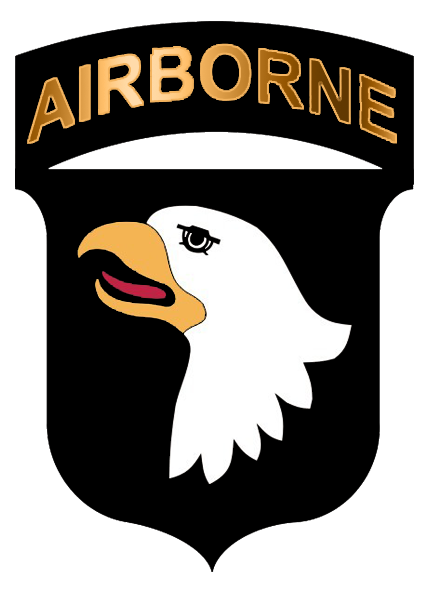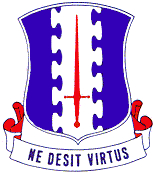 Khowst Province, Afghanistan – Soldiers from 2nd Platoon, Company B, 1st Battalion, 187th Infantry Regiment patrol Zambar, Afghanistan, January 18th and provide security for squad members as they search for contraband and question locals.
After patrolling through Zambar, the soldiers board a CH-47 Chinook helicopter.
«Read the rest of this article»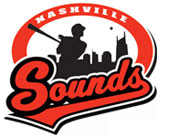 Nashville, TN – The Nashville Sounds Baseball Club is pleased to announce the addition of seven new full-time members to its front office staff as well as two internal promotions.
Doug Scopel, who has been a member of the Sounds' staff since February 2000, has been promoted to Assistant General Manager. In addition to his duties of overseeing the communications, stadium operations, baseball operations, and groundskeeping departments in his previous role as Director of Operations & Communications.
He will also direct the club's community relations efforts and serve as the team's primary interface for its concessions partner, Centerplate.
"Doug is a tremendous asset for baseball in Nashville and is highly respected by the community and our staff. I am excited to elevate him to a key leadership position," said Sounds general manager Brad Tammen. «Read the rest of this article»
Seasonally Adjusted Rate Remains Unchanged From The Previous Month
Nashville, TN – Tennessee Commissioner of Labor & Workforce Development Karla Davis announced today Tennessee's unemployment rate for December was 9.4 percent, unchanged from the November rate.  The national unemployment rate for December 2010 was 9.4 percent, 0.4 percentage point lower than the November rate.
"Employment growth continues to keep Tennessee's unemployment rate down from a year ago," said Labor Commissioner Karla Davis.  "While our rate has remained unchanged since September, we've seen growth over the last year across a diverse range of industries." «Read the rest of this article»

Philadelphia, PA – Terrence Holt, Austin Peay State University's record-setting all-purpose back, has been named to the College Sporting News Sweet 63 Football Championship Subdivision All-America team.
It is the second straight year the College Sporting News has recognized Holt as a first-team all-purpose back. The CSN All-America team differs from all other honor squads in that it is designed like an actual team that could take the field and play in an actual game. It has everything from quarterbacks, running backs, receivers and a full defense to a complete special teams unit that includes a long snapper.
«Read the rest of this article»
Washington, D.C. – If you pay someone to prepare your tax return, the IRS urges you to choose that preparer wisely. Taxpayers are legally responsible for what's on their tax return even if it is prepared by someone else.
So, it is important to choose carefully when hiring an individual or firm to prepare your return. Most return preparers are professional, honest and provide excellent service to their clients. «Read the rest of this article»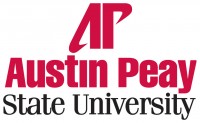 Clarksville, TN – As part of the celebration for the 20-year anniversary of the Wilbur N. Daniel African American Cultural Center (AACC) at Austin Peay State University, a performance by the Fisk Jubilee Singers will be at 7:30pm, Saturday, January 29th in the Music/Mass Communication Building Concert Hall.
The concert is a collaboration between the AACC and the Clarksville Community Concert Association.
The public is invited to attend the performance. To purchase tickets, go to www.clarksvillemusic.org/.
«Read the rest of this article»