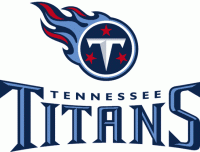 Nashville, TN – The Tennessee Titans named Chris Palmer as offensive coordinator.
Palmer has 20 years of NFL experience, including two seasons as the head coach for the Cleveland Browns and seven seasons as an offensive coordinator with the Jacksonville Jaguars and Houston Texans. Last year, he was the head coach of the Hartford Colonials in the United Football League.
From 2007-09, Palmer was the quarterback coach for the New York Giants. He worked with Eli Manning during his tenure in New York and saw him post significant increases in his passer rating each year, including a career high 93.1 rating in 2009. The 2008 edition of the Giants captured Super Bowl XLII and Manning earned MVP honors for the game. Before joining the Giants, Palmer spent one season as the quarterback coach with Bill Parcells at the Dallas Cowboys. In his one season there, Tony Romo led the Cowboys to the playoffs in his first season as the starter.
"I was able to talk to a number of candidates and Chris was the coach who fit what I was looking for," said Titans head coach Mike Munchak. "Chris has a wealth of experience as a coordinator and a coach. He is a great teacher of the game and has been around a variety of good coaches and winning football programs. He has helped develop many quarterbacks and understands what that process is like, as he raised their games to a high level over time."
From 2001-05, Palmer was the first offensive coordinator in Texans history. In each of the first three seasons, David Carr improved his passer rating, including a career-high rating in 2004, and the Texans improved their win total each season. He joined the Texans after spending two seasons as the head coach for the Browns from 1999-2000 as they re-entered the NFL as an expansion team and totaled a 5-27 record. His first offensive coordinator job came with the Jaguars from 1997-98. During his time there, Mark Brunell posted the highest passer rating (91.2) of his career in 1997, and earned a Pro Bowl selection.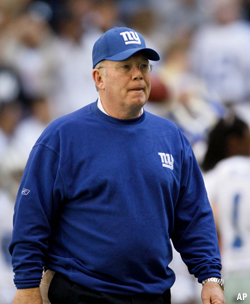 In each year at Jacksonville, his offenses ranked in the top 10 in total yards and the 1998 team won the AFC Central Division crown. From 1993-96, Palmer worked with Parcells at the New England Patriots as a wide receiver coach (1993-95) and quarterback coach (1996). In his one season working with Drew Bledsoe for the Patriots, Bledsoe improved his passer rating by 20 points from the previous season. His first job in the NFL was with the Houston Oilers as the wide receiver coach from 1990-92.
"I have known Mike as a player and a coach for 21 years. He was an outstanding player and is a terrific coach," said Palmer. "Mike and I have had some really good conversations and meetings and I am excited to be joining the staff. Offensively, I am very impressed with the personnel they already have in place, but it doesn't matter what level you are talking about – high school, college, pro – you are only going to be as good as your quarterback and that will be something we work on. I also believe in running the football and the Titans have historically done such a good job of that, whether it was Eddie George or Chris Johnson. Running it creates opportunities in the play-action game and helps the quarterback."
Palmer has worked in a total of four professional leagues (NFL, UFL, USFL, CFL) and has 15 years of experience in the college ranks. He was the head coach for Boston University (1988-89) and New Haven (1986-87). Palmer spent two years (1984-85) as an offensive coach for the New Jersey Generals of the USFL and one season (1983) with the Montreal Concordes of the Canadian Football League. He started his coaching career at Connecticut (1972-74) and continued his career at Lehigh (1975) and Colgate (1976-82).
A native of Brewster, NY, Palmer played quarterback at Southern Connecticut State.
Palmer replaces Mike Heimerdinger, who was relieved of his duties last week.