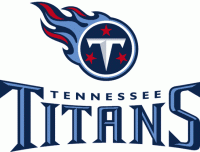 Nashville, TN – The Tennessee Titans named Jim Skipper running backs coach.
Skipper joins the Titans after spending nine seasons as the running backs coach for the Carolina Panthers. In his tenure with the Panthers, DeAngelo Williams, Jonathan Stewart and Stephen Davis all reached the 1,000-yard rushing mark and in 2009, Williams (1,117) and Stewart (1,133) became the first running back tandem in NFL history to each rush for more than 1,100 yards. In 2008, Williams set a franchise rushing mark for a season and finished third in the NFL with 1,515 rushing yards.
"Jim is someone that I think will be a great fit for the running back room and has the ability to take Chris' (Johnson) game to another level," said Titans head coach Mike Munchak. "The backs he has coached through the years have accomplished special things in this league and he has been a part of numerous offensive systems. He coaches with a lot of energy and you can feel his love for the game when you talk to him."
A coaching veteran, Skipper has totaled 23 seasons in the NFL and another nine in the college ranks. Before joining the Panthers, Skipper spent four years with the New York Giants (1997-2000), one year with the XFL San Francisco Demons (2001) as the head coach and one season with the Arizona Cardinals (1996). He began his NFL coaching career with the New Orleans Saints and spent 10 seasons (1986-95) with the team as the running back coach. Skipper coached two Pro Bowlers for the Saints – Rueben Mayes and Dalton Hilliard. His pro coaching career started with the Philadelphia/Baltimore Stars of the USFL from 1983-85.
"I think this is a fantastic fit for me and I will get the chance to work with an excellent group of young running backs, including one (Chris Johnson) who has the potential to be one of the best in the league, if he isn't there already," said Skipper. "Mike and I didn't know each other very well, but we hit it off the other day in the interview. As they say, 'a first impression is a last impression' and I was very impressed by him and what he has planned."
Skipper played his college football at Whittier College, where he starred as a defensive back and returner. Following his college career, he entered the college coaching ranks as a defensive backs coach at Cal Poly-Pomona from 1974-76 and at San Jose State from 1977-78. Skipper moved to running backs coach at Pacific (1979) and then at Oregon (1980-82) before moving to the professional ranks.
Skipper replaces Craig Johnson, who joined the Minnesota Vikings as quarterback coach.