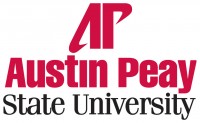 Clarksville, TN – The popular Library Athenaeum series at Austin Peay State University will begin its spring schedule of sessions next week.
Library Athenaeum events, held on the third floor of Woodward Library, are free and open to the public; students especially are encouraged to attend.
All sessions in the series will begin at 1:00pm and held on Wednesdays. Here is the schedule for the spring semester:
March 16th: Dr. Brian Johnson, assistant vice president of academic affairs at APSU, will present "The Role of Higher Education in the Religious Transformation of W.E.B. Du Bois."
March 23rd: Dr. Yvonne Prather, associate professor of communication, will share a talk, titled "Wilma G. Rudolph: The Black Gazelle."
March 30th: Three APSU students – Wilson Mendez, Eric Martin and Marlon Scott – will discuss an upcoming book produced by a public management course at APSU. The title of their presentation, as well as the book, is "The Civic Art of Clarksville: The Story Behind the Pieces."
April 6th: Ricky Steven Young Jr., a senior theater student at APSU, will present "Handicap Inaccessible: Disabilities in the Theatre Arts."
April 13th: Aprile "Brooke" Denny, an English major and first-place winner of the Govs Spring Read Essay Contest," will present "My Own Journey: Not Only Where I Would Go, But Why."
The Library Athenaeum series, launched in 2007, has three purposes: 
To conduct events that promote and enhance the intellectual life of the University and the region.
To reach out to students and make connections with them in places other than the classroom.
To portray the library as a place to share, explore, discuss and think about ideas and events. 
The Library Athenaeum will consist of speeches or presentations, panel discussions, debates, readings and performances. Faculty, staff and students are invited to submit proposals for future presentations. Proposal forms and additional information can be found on the Library Athenaeum website at http://library.apsu.edu/events/athenaeum.htm.
For more information about the Library Athenaeum series, contact Joe Weber, director of library services at APSU, by telephone at 931-221-7613 or by e-mail at .