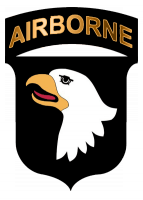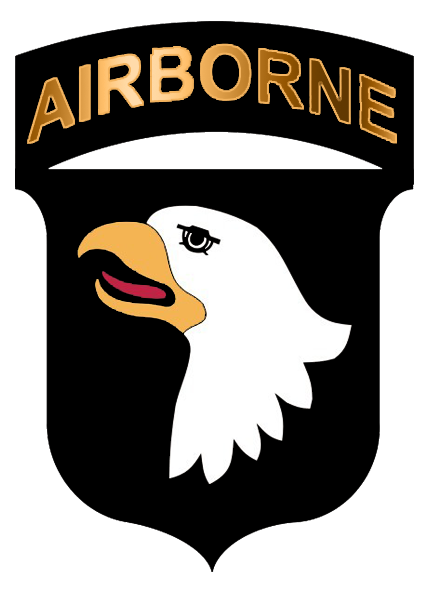 Fort Campbell, KY – On Tuesday afternoon 127 Soldiers with the 1st Brigade Combat Team and the 613th Movement Control Team as they landed at Campbell Army Airfield . It was a warm arrival as family members stood outside waiting for the plane to arrive. Many waving American flags and holding signs in support of their soldier. As the plane made its landing, families shouted with joy that their loved ones were finally back on American soil.
Once the plane came to a stop, the door opened and the site of the first soldiers making there way down the steps, cheers could be heard across the crowd Soldiers received a hand shake by  Lieutenant General  Bromberg and Brigadier General Holt as they make their way to hanger 3 to form up and march inside for a brief ceremony and 15 minutes of family time.
Once inside, Lieutenant General Bromberg  spoke to the returning soldiers and welcomed them home and spoke of how proud he was of their accomplishments during the past year and thanked them for their continued support.
Carolyn & Don Davis were waiting for there grandson Sgt Kenneth Chambers along with his wife Eunjoo. The two had gotten married just 3 days prior to his deployment last year.  Since, she has only in the United States for three days as she was determined to be here for her husbands return from Afghanistan.
Several soldiers like SPC Winkler were joyed to see their new born children for the first time.
The next soldiers are set to arrive at Campbell Army Airfield on Saturday March 26th at 5:00 pm.  If you wish to attend a Welcome Home Ceremony, check the flight schedules online, as times are subject to change at any time. When arriving to Fort Campbell, enter via Gate 7; if you don't have installation stickers on your vehicle, you will be required to get a visitor pass. From there just follow the signs to the ceremony parking. Waiting buses transport the Family members safely to the hanger.
Photo Gallery