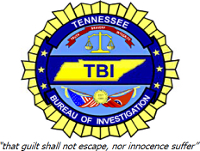 Nashville, TN – The Tennessee Bureau of Investigation today arrested a Department of Children's Services employee with the assistance of DCS after TBI Special Agents discovered he was in possession of child pornography.
It does not appear he had access to any children in DCS care.
Gary Neal Haley, 45, of Murfreesboro, TN. was arrested at DCS Central Intake on Kermit Drive in Nashville this morning and charged with aggravated sexual exploitation of a minor. TBI executed a search warrant on Haley's apartment located at 350 Tremont Drive yesterday and seized his home computer as well as other evidence.
This morning DCS supplied TBI with Haley's work computer for analysis. He has been a DCS employee since 2002 and worked in the call center. 
Haley was booked into the Rutherford County Jail on $100,000 bond. More charges against Haley could be filed next week.