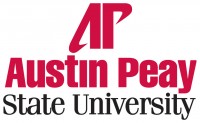 Clarksville, TN – An Austin Peay State University music professor will share her research on the musical repertoire of Clarksville native Clarence Cameron White as the next presenter in the University's esteemed Provost Lecture Series.
Dr. Gail Robinson-Oturu, professor of voice, will present "Clarence Cameron White: Clarksville's Connection to Haitian Opera and Carnegie Hall" at 3:00pm, Thursday, April 7th in the Morgan University Center, Room 303.
White, Clarksville's native son born in 1879, earned a distinguished reputation as a violinist, conductor, educator and award-winning composer of national and international renown. He was the leading black violinist of his time and his compositions won national awards. Major black and white artists and organizations programmed and recorded his works. The National Negro Opera Company staged his award-winning opera, "Ouanga (Voodoo)," based on Haitian history, at the Metropolitan Opera House and presented a concert version at Carnegie Hall.
White was born into a well-respected family in Clarksville. Robinson-Oturu documented White's career by drawing upon information in her acquired collection of Clarence Cameron White letters, as well as articles; published writings, unpublished autobiography; artifacts, and original, signed scores and programs. She augmented her Summer 2010 research with interesting findings and documentation about his family and his Clarksville connection.
Robinson-Oturu has a distinguished record as an educator, performing artist and scholar. She was a visiting scholar in-residence at the Harvard University W. E. B. DuBois Institute for African-American Research, where she began research on African-Americans in the mainstream of opera. Her research gave birth to projects on a national and international scale.
A soprano, Robinson-Oturu is an active performing artist and sings primarily as a recitalist. Her voice has been heard on local, regional, national and international stages.
A native of Washington, D.C., Robinson-Oturu earned a Bachelor of Music Education and Master of Music Education (vocal emphasis), both from Howard University, and the Doctor of Philosophy from New York University.
The Provost Lecture Series seeks to foster a spirit of intellectual and scholarly inquiry among faculty, staff and students. The program will be used as a platform for APSU faculty members who are recent recipients of provost summer grants, who have been awarded faculty development leaves and who have engaged in recent scholarly inquiry during sabbatical leaves.
APSU faculty members with recent research of acclaim also will be given a platform within this series. In addition, other faculty members of local or widespread renown will be invited to lecture within this series.
For more information about the Provost Lecture Series, call Dr. Brian Johnson, assistant vice president of academic affairs at APSU, at 931-221-7992 or e-mail him at .
Sections
Arts and Leisure
Topics
APSU, APSU Faculty, APSU Morgan University Center, APSU Provost Lecture Series, Austin Peay State University, Brian Johnson, Carnegie Hall, Clarence Cameron White, Gail Robinson-Oturu, Washington D.C.