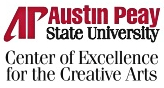 Clarksville, TN – In his later years, the renowned American composer Lee Hoiby was a quiet, slender gentleman with wavy gray hair and intelligent, often amused eyes. His appearance suited his style of music, which was reminiscent of the pleasing tunes of the early Romantic era and of his idol, Franz Schubert.
"His music is beautiful," Gregory Wolynec, Austin Peay State University associate professor of music, said. "When we think of contemporary music, we frequently think of things that can be difficult for audiences to approach. But Lee Hoiby considered himself the caretaker of an heirloomed garden that started back with Mozart and Haydn, and even earlier than that."
On a recent Tuesday morning, Wolynec checked the voicemail on his cell phone and learned that the 85-year-old Hoiby had recently passed away. The New York Times ran an obituary that day, calling Hoiby "a composer of operas and songs that balance unabashed lyricism and careful craftsmanship."
In 2007, Hoiby spent two weeks in Clarksville as the holder of the APSU Roy Acuff Chair of Excellence. During his residency, he formed a deep bond with the APSU Department of Music, and that relationship continued to grow until his untimely death last week.
"He was a good friend of the department," Jeffrey Wood, professor of music at APSU, said. "We've had an extensive connection and relationship with him since his residency."
Wood was the one who originally invited Hoiby to the campus in 2007 to serve as the Acuff Chair of Excellence. The two men, with similar dry senses of humor, quickly formed a friendship.
"We did a program of some of his solo vocal music," Wood said. "And I performed his violin sonata, and Lisa Bishop (director of the APSU Opera Workshop) and I did a monodrama of 'Bon Appétit,' which is his piece based on Julia Child. In the process of working on these two very large pieces, I got to know him pretty well."
The APSU Wind Ensemble premiered a new work by Hoiby, "American Parade," during the composer's residency. The work was based on an orchestral suite that he wrote in the 1950s.
"We were so impressed with the 'American Parade,' that he gave me a copy of the score and a recording of the full suite, and we commissioned him to arrange the other two movements of the suite for wind ensemble," Wolynec said.  
The University also commissioned Hoiby to write a triple concerto, which the APSU Wind Ensemble premiered last spring at the College Band Directors National Association's  Southern Division Conference at the University of Mississippi.
"Lee was here for almost a week with us for that," Wolynec said. "He came back last spring, when we gave a preview concert here. That work was called 'Prayer and Perception,' and it was really beautiful."
During that visit last spring, the University hosted a special luncheon with Hoiby as the guest of honor.
"It was spectacular," Christopher Burawa, director of the APSU Center of Excellence for the Creative Arts, said. "He spoke about his apprenticeship with Samuel Barber, the great American composer. He talked about writing music for (American soprano) Leontyne Price. He just had us enchanted, talking about his life experiences and art, and the importance of supporting the arts, especially the Acuff Chair. He talked about why the Acuff Chair is important for young, up-and-coming artists to be able to work intimately with a working artist like himself."
Hoiby's works include several noted operas, such as "Summer and Smoke," "Galileo Galilei" and "The Tempest," as well as more than 100 works for voice and piano, which have been performed throughout the world.  
"He was one of the last members of a generation of composers who saw themselves as part of the grand tradition in music, and who were, in some degree, blindsided by the 1960s," Wood said. "They became extremely unfashionable. But long about the mid-70s, things began to change. By the 1980s, people were starting to look at this music with fresh eyes. I'm very pleased Lee lived long enough to see this regrowth of interest in his music. I know they're working on mounting a production next season of his 'Romeo and Juliet,' and it breaks my heart that he won't be able to hear it. Just breaks my heart."
The APSU Wind Ensemble recently recorded the commissioned pieces by Hoiby, and the University is planning to release those works on CD in the near future.
For more information on Hoiby and his relationship to APSU, contact the Center of Excellence for the Creative Arts at 931-221-7818.