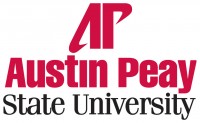 Clarksville, TN – In response to proposed state legislation to allow permit-holding college and university faculty and staff to carry firearms on campus, the Student Government Association at Austin Peay State University recently passed a resolution opposing the bill.
In fact, the SGA resolution might be the first student-led effort in Tennessee against the bill, which passed the House in the Tennessee General Assembly earlier this week. It now is being considered in the state Senate.
"Many faculty senates across the state have been vocal in their opposition to the proposed legislation," said Greg Singleton, dean of students at APSU. "However, I think this is the first student senate to pass such a resolution in opposition."
The SGA at APSU adopted Resolution 8 unanimously. The resolution supports current state policy prohibiting the possession of firearms on campus and opposes any bill to alter the law now in place.
According to the resolution, with the presence of APSU campus police, "there is no need for weapons of any kind to be on campus owned by faculty and/or staff."
Student senators also contend that the weapons could be a threat to academic integrity and urge legislators to vote against the proposed mandate.