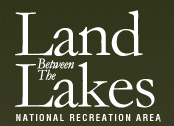 Golden Pond, KY – Land Between The Lakes (LBL) National Recreation Area presents Heritage Skills Spring Workshops at The Homeplace Living History Farm in the Tennessee portion of LBL. Homeplace interpreters who hone their skills while performing daily tasks on the farm and other special guests will offer Beginner's Mountain Dulcimer, Beginner's Blacksmithing, Beginner's Spinning, and Dutch Oven Cooking Workshops. 
Own a Mountain Dulcimer, but don't know how to play?  Want a dulcimer, but want to know more about them before you buy one? Join long-time dulcimer teachers Susan and Kelly Amsden on Saturday, May 7th, as they teach the basics of dulcimer playing. The daylong Beginner's Mountain Dulcimer Workshop costs $25.00 and is limited to 12 participants. Registration and full deposit required. 
To learn more about blacksmithing in the 1850's sign up for an entry level blacksmithing workshop on Saturday, May 14th from 9:30am-3:00pm. Pump a real bellows into a charcoal fire and learn the basic skills needed to make a simple iron object with a hammer and anvil. The Beginner's Blacksmithing Workshop costs $200.00. Reservation and full deposit required.
Learn the ancient craft of spinning in a 4-hour beginner's workshop on Sunday, May 15th from 1:00pm-5:00pm. First, learn the basic technique of spinning using a drop spindle, and then learn how to prepare wool and other fibers for spinning.  Once you have mastered the spinning technique, try your hand at spinning on a treadle and walking spinning wheel. A drop spindle and wool to practice with is included with the Beginner's Spinning Workshop fee of $40.00. Limited to 10 participants; registration and full deposit required. 
Learn about cooking in a Dutch oven on Saturday, June 18th from 10:00am–2:00pm. Help prepare a dish in a 12 inch Dutch oven and then enjoy a group lunch with all of the delicious food you helped prepare. The Dutch Oven Cooking Workshop costs $75.00. Registration and full deposit required.
All of the Heritage Skills Spring Workshops take place at The Homeplace and include same day admission. For more information and to reserve your space call 270-924-2020.
About Land Between The Lakes
Land Between The Lakes is managed by the Forest Service, U.S. Department of Agriculture, in partnership with "Friends of LBL," to provide public lands outdoor recreation and environmental education.  We encourage visitors to review our website at www.lbl.org each season, and throughout the season, for our Calendar of Events, updates on programs and policies, safety information, maps, and temporary trail and road closures. Additional LBL and "Friends of LBL" information is also available on our website or by calling 1-800-LBL-7077 or 270-924-2000.
Sections
Events
Topics
Blacksmithing, Dulcimer, Friends of LBL, Golden Pond KY, Land Between the Lakes National Recreation Area, LBL, The Homeplace, U.S. Department of Agriculture, U.S. Forest Service, Workshop