APSU Men's Baseball

Nashville, TN – First baseman John Hogan's gave Austin Peay's baseball team the lead with a two-run single in the ninth and closer Ryne Harper shut the door in Austin Peay's 7-5 non-conference victory against Belmont, Tuesday night, in the first game at Rose Park.
Hogan came to the plate with the bases loaded after Belmont intentionally walked late substitute Jordan Hankins. Hogan responded with a single through the left side, scoring the game-winning runs. Harper (2-2) recorded the game's final five outs for the win.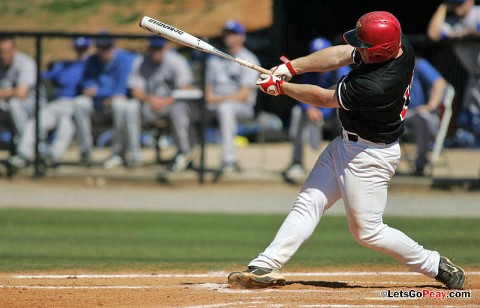 Austin Peay (18-19) jumped out front with a pair of runs in the first. Third baseman Greg Bachman hit the first home run – a two-out blast to left field – in Belmont's new park. Shortstop Reed Harper extended his hit streak to 16 games in the same inning with a RBI single.
The teams traded runs later in the game. Belmont (23-18) scored its first run on designated hitter Judah Akers leadoff home run in the fourth. The Govs countered with a run in the fifth courtesy a Belmont error.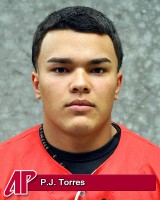 Austin Peay extended its lead with a pair of runs in the seventh, catcher P.J. Torres and second baseman Jon Clinard each posting RBI singles in the frame and giving the Govs a 5-1 lead.
However that lead would not hold as Belmont rallied for four runs in the eighth. Catcher Matt Zeblo cut the Govs lead in half with a two-run single that just got past a diving Shayne Martin who entered the game at third base. Two batters later, right fielder Tim Egerton hit the game's third home run with a drive to left field, tying the game and setting up the Govs ninth-inning heroics.
Govs starter Zach Toney tossed four innings, allowing one run on four hits.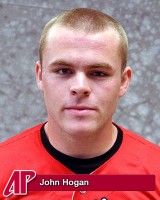 Hogan finished the game 2-for-5 with two RBI and was one of four Govs with two hits in the contest.
Belmont closer Jon Ivie (1-1) suffered the loss after allowing two runs (one earned) in the ninth. Bruins starter James Buckelew allowed five runs (three earned) on nine hits over 6.1 innings.
Shortstop Jared Breen had the Bruins only multi-hit outing, finishing the night 2-for-3.
Austin Peay returns home for a 6:00pm, Wednesday contest against Memphis.