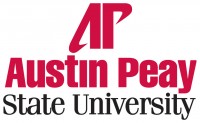 Clarksville, TN – For the last few weeks, whenever Austin Peay State University assistant professor of dance Marcus Hayes turns on his computer in the morning, he finds several emails waiting in his inbox with the subject line, "ACDFA."
The acronym stands for "The American College Dance Festival Association," and the emails are from those who attended this year's central region competition at Wichita State University in Kansas and were mesmerized by the works the APSU Area of Dance performed.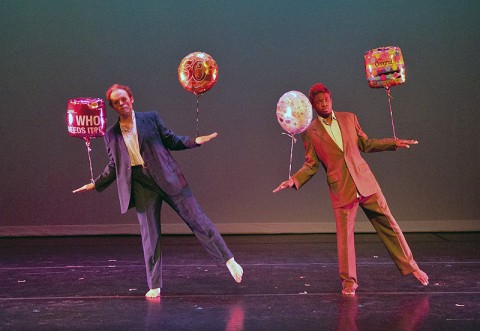 "Both of the Austin Peay dances that were shown, the judges described them as 'irreverent' and 'bringing a different voice to dance' and 'where dance is headed,'" Hayes said. "That's awesome feedback. People are still emailing me about the dances. They can't stop thinking about it."
Of the 48 dances entered into the festival's competition, only 10 were selected to perform at a gala concert. One of those exclusive few was a piece choreographed by recent APSU graduate Alaina Runions, titled "Mold: The Domestication of Human Beings."
"The festival is dedicated to highlighting the work that is happening in dance and higher education," Hayes said. "Every year, they choose a certain number of pieces to be shown in a gala concert, as sort of highlights from the festival. They chose one of our dances this year. We're definitely a young program, so I think it's great to have been highlighted in that way."
The APSU Area of Dance is only five years old, with last year marking the first time the program brought dance pieces to be adjudicated at the nationally renowned festival. This year, eight students went to Wichita State, bringing with them the piece by Runions and a dance choreographed by Hayes titled "By a Thread."
"The students come back inspired, they come back with new ideas," Hayes said. "I'm thrilled with the progress of our area. I am just looking forward to creating more work, stronger student choreography, being able to expose more students to dance. Those are good momentum things. And having this recognition from ACDFA, that's what people look at in a program."
For more information on the APSU Area of Dance, contact Hayes at 931-221-6371 or hayesma@apsu.edu.