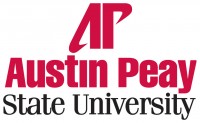 Clarksville, TN – Faculty and staff members at Austin Peay State University recently achieved various accomplishments for their professional and scholarly work.
Dr. Najmul Abedin, professor of public management, was designated Highly Commended Award Winner by the Emerald Group Publishing Limited in England for his article, titled "The ombudsman in developing democracies: The commonwealth Caribbean experience" published in the 2010 edition of International Journal of Public Sector Management.
Dr. LuAnnette Butler, professor of psychology, will present at the Hawaii Conference for Social Sciences on June 2nd in Honolulu. The topic of her presentation will be "Solution Focused Brief Therapy: Counseling Effectively in a Small Amount of Time."
Sue Fort, assistant director of APSU Housing, was recognized at the Wilbur N. Daniel African American Cultural Center's Hattie Walker Wilhoite Recognition program for APSU African-American women in March.
Lance Morrow, adjunct music professor, will have his paper, "An Analysis of Sergei Rachmaninov's ???? ????????? from the All-Night Vigil," published in the August 2011 issue of Choral Journal. The publication is the American Choral Director's Association's official publication that is printed monthly. Morrow's article is an in-depth musical analysis of one movement, "Now Let Thy Servant Depart," well known for its bass voice descent to low B flat at the end.