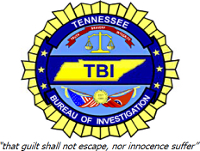 Nashville, TN – The Tennessee Bureau of Investigation, along with the U.S. Marshals and Clarksville Police Department's Major Crimes Unit, captured one of the state's Top Ten Most Wanted fugitives after negotiating his surrender from a Clarksville residence around noon yesterday.
He was the third and final suspect still at large for a 2010 Clarksville murder.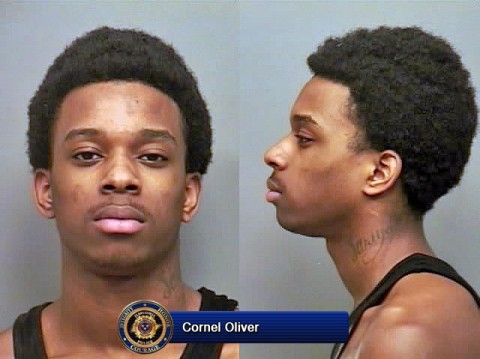 Cornel Lemar Oliver, 19, barricaded himself in the basement garage of the home of an acquaintance on Thompkins Lane in Clarksville when police arrived to take him into custody. Oliver was wanted on felony murder, especially aggravated kidnapping and attempted aggravated robbery charges. He was also wanted on federal drug charges from a TBI and DEA joint investigation in the Middle District. Law enforcement received a tip on Oliver's whereabouts approximately ten days ago and have been looking for him since January when he was added to the state's Top Ten list.  
Just before two o'clock in the morning on October 27th, 2010, police officers responded to a call on Elder Street where they discovered the victim, Raymond Alton Caston, shot to death on the sidewalk. The investigation revealed that Oliver and two others suspects forced Caston out of his residence and shot him to death. Witnesses identified all three suspects who fled to Memphis, Tennessee where two were captured during a manhunt November 1st, 2010.   
Since Oliver was wanted on both state and federal charges he will be booked into the Montgomery County Jail today on a $1,000,000 bond and will be scheduled to appear in federal court in Nashville tomorrow.
For more on this story see:
Cornel Oliver
Name: Cornel Lemar Oliver (B/M)
DOB: 8/7/91
Given Address: 300 Randell Drive, Lot 30, Clarksville, TN
Charged With: Drugs (Manufacturing, Sell, Deliver, Etc) Cocaine, Possession Firearm – Commission of Dangerous Felony, Felony Murder, Attempted Aggravated Robbery, and Especially Aggravated Kidnapping.
Booked Into: Montgomery County Jail
Bond: $1,290,000.