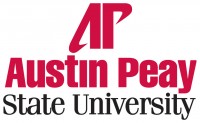 Clarksville, TN – Throughout the city of Clarksville, a number of statues and other pieces commemorate the history of the local community, honor heroes and celebrate the spirit of the town.
There's the statue of John Montgomery, for whom Montgomery County is named, located in front of City Hall, facing Strawberry Alley downtown. The legend of Wilma Rudolph, Clarksville's most famous woman athlete who was the first female to win three gold medals in the Olympics in 1960 in Rome, Italy, is preserved in her classic crossing-the-finish-line pose at McGregor Park at the intersection of College Street and Riverside Drive.
The history of these pieces and more are told in stories and photos in a student-produced monograph titled "The Civic Art of Clarksville: The stories behind the pieces."
Students in the Public Management 3250 Principles and Practice of Urban Planning course, taught by Dr. Becky Starnes, helped to guide the direction of the 52-page publication – from writing the articles to taking the photographs to designing the pages.
The project, funded by a Student Academic Success Grant, was designed to encourage students to get out into the community and "experience its soul," Starnes said.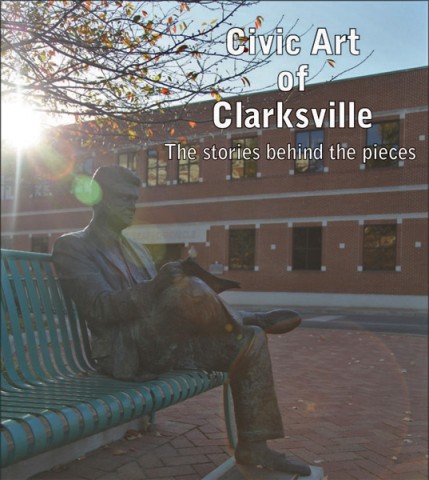 "Our city's art and landmarks reflect the values and cultural heritage of our residents," she said.
Three of the students who served as editors of "The Civic Art of Clarksville" – Eric Martin, Wilson Mendez Jr. and Marlon Scott – echoed Starnes' comments in their foreward.
"Civic art provides an identity for the citizenry that is unique to their city. It inspires hometown pride and promotes a culture all residents become a part of. It breathes a little bit of soul into what would otherwise be a non-descript landscape of streets and buildings," they wrote.
In addition, the monograph was a collaborative project involving students in the APSU Department of Communication. They copyedited the written material and some of the layouts, offering suggestions for improvement.
Copies of the publication have been presented to APSU officials and members of the Clarksville City Council.
Anyone interested in obtaining a copy of "The Civic Art of Clarksville" may do so by contacting Starnes via email, .