APSU Sports: Women's Basketball

Clarksville, TN – Austin Peay State University rising senior Jasmine Rayner, of the women's basketball team, was named an Arthur Ashe Jr. Sports Scholar by Diverse Issues in Higher Education this month.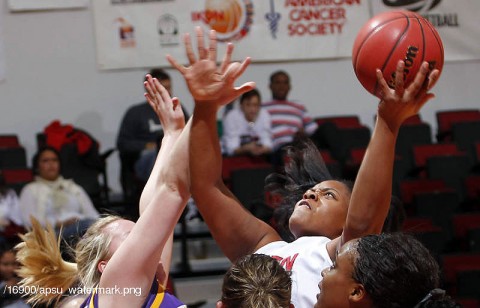 The Arthur Ashe Jr. Sports Scholar awards recognize minority undergraduate students who have made achieving both academically and athletically a winning combination.
To be eligible for the honor, student-athletes must be an intercollegiate athlete, maintain a minimum 3.2 grade-point average and be active on their campus and in their community.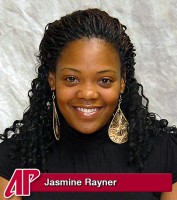 Rayner is majoring in Interdisciplinary Studies with an emphasis in K-6 Education. On the court, she finished her junior season averaging 10.5 points per game and grabbing a team-best 7.7 rebounds per outing. She finished the season ranked fifth among Ohio Valley Conference rebounders and 18th among the league's scorers.
Rayner also assisted in Clarksville's Operation Serve and volunteered with the Salvation Army. She also distributed food for her church's ministry and assisted in fund-raising for underprivileged families in Clarksville. In addition, Rayner has been involved with mentoring female youth in high-risk situations and encouraging young adults to vote.