Tennessee Titans (1-1) vs. Denver Broncos (1-1)
Sunday, September 25th, 2011 • Noon CDT • LP Field • Nashville, TN • TV: CBS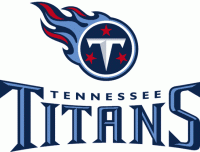 Nashville, TN – The Tennessee Titans (1-1) host the Denver Broncos (1-1) this week at LP Field (capacity 69,143). Kickoff is scheduled for noon CDT on Sunday, September 25th.
The 39th all-time meeting between the former American Football League rivals is also a rematch of an early season battle last year at LP Field. In that contest, played on October 3rd, the Broncos used 341 passing yards by Kyle Orton to defeat the Titans 26-20. Orton provided the game's decisive score with a touchdown pass to Correll Buckhalter with less than two minutes remaining.
Sunday's matchup has been designated as the fourth annual "Titans Code Blue," a week-long celebration and call to action for Titans fans to wear Titans Blue to work, school and the game. LP Field and the downtown pedestrian bridge will be illuminated Titans Blue each night leading up to Sunday's game, and fans will have an opportunity to win daily Code Blue prizes at the Titans' Facebook Page (www.facebook.com/titans).
On the morning of the game, the team will hold a special Code Blue tailgate at 9:00am at LP Field Lot R, and the Titans will hold a special "Tweetup" for Twitter followers of @tennesseetitans at 10:00am. All fans who enter the stadium will receive Code Blue Tshirts.
The Broadcast
This week's game will be televised regionally on CBS, including Nashville affiliate WTVF News-Channel 5. Bill Macatee will handle play-by-play duties, while Steve Tasker will provide analysis.
The Titans Radio Network, including Nashville flagship 104.5 The Zone, will broadcast the game across the Mid-South with the "Voice of the Titans" Mike Keith, analyst Frank Wycheck, sideline reporter Cody Allison and gameday host Larry Stone.
The game can be heard locally on 1400 AM, WJZM.
Last Week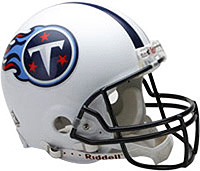 The Titans opened their home schedule last week with a 26-13 victory over the Baltimore Ravens. The win was highlighted by Matt Hasselbeck's 358 passing yards, Kenny Britt's 135 receiving yards and four field goals by Rob Bironas. Meanwhile, the Titans defense forced three turnovers, totaled three sacks and limited the Ravens to 229 total yards.
The Titans gained 432 total net yards, qualifying as the highest yardage total in team history against the Ravens. It was also the team's highest output since December 13th, 2009 against St. Louis. With 271 receiving yards thus far in 2011, Britt's total ranks second in franchise history through the season's first two games. He trails only Charley Hennigan, who recorded 347 yards in the first two weeks of 1962.
Likewise, Hasselbeck has a total of 621 passing yards in the first two games. That is the most by a Titans/Oilers quarterback through two weeks since Warren Moon's 691 yards in 1992.
The Broncos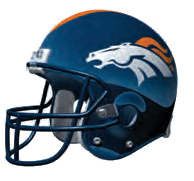 The Broncos hosted the Cincinnati Bengals last week and earned a hard-fought 24-22 win. Kyle Orton passed for 195 yards and a pair of touchdowns to wideout Eric Decker, and running back Willis McGahee added 101 rushing yards and a touchdown.
Prior to their victory over the Bengals, the Broncos lost to the Oakland Raiders at home in Week 1.
Nurses For Newborns "Baby Shower"
Additionally, prior to this week's game, fans are encouraged to participate in the annual Nurses For Newborns Baby Shower Drive. Items such as baby wipes, diapers (sizes 2, 3 and 4) and stage 1 baby food will be collected at several collection sites outside of LP Field and then donated to Nurses For Newborns, which serves at-risk babies and their families across Middle Tennessee.
Titans-Broncos Series At A Glance
Overall series (regular & postseason): Titans lead 21-16-1
Regular season series: Titans lead 20-14-1
Postseason series: Broncos lead 2-1
Total points: Titans 982, Broncos 842
Current streak: Three wins by Broncos
Titans at home vs. Broncos: 14-6 (including 1-0 in playoffs)
Titans on road vs. Broncos: 7-10-1 (including 0-2 in playoffs)
Longest winning streak by Titans: 5 (1962-65)
Longest losing streak by Titans: 3 (1972-74, 2004-present)
Titans vs. Broncos at LP Field: 0-2
Last time at LP Field: Broncos 26 at Titans 20 (10/3/10)
Titans vs. Broncos at Sports Authority Field at Mile High: 0-1
Last time at Sports Authority Field at Mile High: Titans 20 at Broncos 34 (11/19/07)
First time: Oilers 45 at Broncos 25 (11/6/60)
Mike Munchak's record vs. Broncos: 0-0
John Fox's record vs. Titans: 0-2
Mike Munchak's record vs. John Fox: 0-0
What To Look For This Week
WR Kenny Britt looks to record his seventh career 100-yard receiving game and his third consecutive 100-yard receiving game.
WR Kenny Britt can record his fifth consecutive game with at least one touchdown reception (dating back to December 26th at Kansas City), which would tie his personal best and tie for the second-longest streak in team history.
QB Matt Hasselbeck can record the 23rd 300-yard passing game of his career.
RB Chris Johnson can record the 25th 100-yard rushing game of his career.
RB Chris Johnson needs two rushing touchdowns to tie Steve McNair (36 career rushing touchdowns) for third place on the team's all-time list.
T Michael Roos is scheduled to make his 99th consecutive start.
G Jake Scott is scheduled to make his 107th consecutive start.
LB Will Witherspoon needs 10 tackles to reach 1,000 career tackles.
Titans-Broncos Series History
This is the 39th all-time meeting between the Broncos and Titans, two of the eight charter members of the American Football League. The Titans lead the series with a 21-16-1 record, including a 20-14-1 record in the regular season and 1-2 mark in the playoffs.
While they met twice per year in nine out of 10 AFL seasons (1960-69), these two franchises have seen little of each other in recent history. Outside of a pair of preseason games (1998 and 2006), they have played just three times since the Titans moved to Tennessee and just twice at LP Field. The Broncos have won all three recent matchups.
The Titans hosted the Broncos on Christmas night in 2004 and were defeated 37-16. At quarterback for the Titans, Billy Volek started for an injured Steve McNair (sternum). But it was Broncos running back Reuben Droughns who stole the spotlight, scoring on a pair of rushing touchdowns and adding a touchdown reception in the Denver win.
Then in 2007, the Titans played their first game at Sports Authority Field at Mile High, which opened in 2001. The Broncos played all but two games from 1960-00 at Bears Stadium/ Mile High Stadium (name changed in 1969). In the 2007 meeting, quarterback Vince Young passed for 305 yards and rushed for an additional 74 yards, but the Titans were unable to overcome four touchdowns by the Broncos of longer than 40 yards.
In 2010, the Broncos visited LP Field and came from behind in the final two minutes for a 26-20 win. Kyle Orton passed for 341 yards in the Denver victory, including the game winning six-yard touchdown pass to Correll Buckhalter with 1:33 on the clock in the fourth quarter.
The Broncos have won two out of three playoff meetings between the clubs. Dan Pastorini and Earl Campbell led the then-Oilers to a 13-7 Wild Card win in 1979 and would eventually fall in the AFC Championship Game that season to the Pittsburgh Steelers. The Oilers and Broncos also played in Divisional Playoff games following the 1987 and 1991 seasons, with quarterback John Elway leading the Broncos to victory both times.
Titans-Broncos: The Last Meeting
Denver Broncos 26 at Tennessee Titans 20
Sunday, October 3rd, 2010
LP Field, Nashville, TN
In Week 4 of the 2010 season, Denver Broncos quarterback Kyle Orton passed for 341 yards and two touchdowns to help give his team a 26-20 victory over the Titans at LP Field. Orton's second touchdown pass—a six-yard strike to running back Correll Buckhalter— put the Broncos ahead 23-20 with one minute and 33 seconds remaining in the contest. The score came after a 49-yard pass interference penalty was called on Titans safety Chris Hope, who was covering wide receiver Jabar Gaffney on the play. The call gave the Broncos a first-and-goal at the one-yard line, leading to the Buckhalter touchdown two plays later.
The ensuing kickoff by Matt Prater hung high in the air against the wind. Titans returner Marc Mariani was unable to field the ball before it bounced and was prevented from securing it after a collision with David Bruton. Cassius Vaughn recovered for the Broncos, and Prater capitalized with a 36-yard field goal with 28 seconds remaining. A final drive by the Titans resulted in three consecutive incompletions before time expired.
The Titans missed opportunities to take an early lead. On their second offensive series, they moved the ball to Denver's 17-yard line, but with winds gusting, Rob Bironas missed a 35-yard field goal attempt. On the Titans' next drive, they made it to their opponent's 29-yard line before a Chris Johnson fumble was recovered by Ryan McBean.
The Broncos broke the scoreless tie early in the second quarter. Helped by a 15-yard roughing the passer penalty on the Titans, the Broncos drove 68 yards on five plays, and Orton found receiver Eddie Royal for a two-yard touchdown pass.
The Titans evened the score in a hurry. On the ensuing series, Javon Ringer took a handoff on the first play and ran 54 yards to the Denver 17-yard line. Three plays later, Vince Young connected with Kenny Britt on an eight-yard touchdown.
The first half ended with a pair of field goals. With 23 seconds remaining in the first half, Prater made a 36-yard field goal to put the Broncos in front 10-7. With 19 seconds on the clock, the Titans offense took possession at their own 37-yard line. After an 18-yard run by Young, Britt caught an eight yard pass and went out of bounds with one second remaining. With the wind at his back, Bironas' 55-yard field goal attempt was good.
Prater's 36-yard field goal on the initial drive of the second half temporarily gave the Broncos a 13-10 lead, but on the ensuing kickoff, Mariani scored on a 98-yard return to give the Titans their first lead of the day.
After the Broncos responded with a 35-yard field goal by Prater, the Titans answered with a 46-yard field goal by Bironas.
The score remained 20-16 in favor of the Titans until late in the fourth quarter. In two defensive series prior to losing the lead, the Titans recorded an interception by safety Michael Griffin and stopped the Broncos on downs inside their own five-yard line. After the latter change of possession, however, the Titans were forced to punt, leading to the detrimental pass interference penalty.