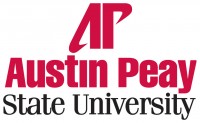 Clarksville, TN – The Honor Society of Phi Kappa Phi (PKP) at Austin Peay State University is one of 11 chapters in the nation to earn the Chapter of Excellence distinction for 2010-11.
PKP headquarters in Baton Rouge, LA, formally announced APSU's achievement on September 21st. Another 21 chapters were honored with the Chapter of Merit award.
According to the national PKP, the Chapter of Excellence is given to chapters that excel in recognizing and promoting academic excellence in all fields of higher education and engaging the community of scholars in service to others.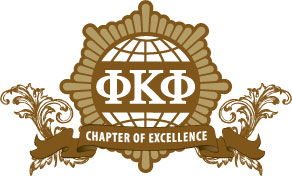 APSU joins 10 other schools that received the honor for the 2010-11 academic year, including Brigham Young University and Ohio State University.
By receiving the Chapter of Excellence distinction, APSU's chapter is being recognized as a thriving organization that meets frequently, holds annual initiations and applies frequently for Phi Kappa Phi's select scholarships, grants and fellowships.
APSU's chapter will receive several benefits as a result of the award:
A commendation letter from the Society sent to chapter officers and campus administration
Special recognition on PKP's website, publications and at Phi Kappa Phi's National Convention
Specially designed logo for use in chapter communications
Recognition advertisements in local media and educational journals
A $500.00 award
The APSU chapter is known on campus and in the community for its Candy for the Mind Project. For the ninth consecutive Halloween, the APSU chapter will sponsor the project, which will provide a free book to each child attending the G.H.O.S.T. safe trick-or-treating event on the APSU campus on October 30th.
In past years, approximately 1,500 children have received a free book each year.
Book collections will begin October 3rd, with collection boxes placed in the Woodward Library and other locations on campus.
Financial donations also will be accepted. PKP members will use the money to purchase age-appropriate books. A check, made out to PKP Candy for the Mind, should be mailed to the PKP treasurer, Dr. Norbert Puszkar, APSU Box 4487, Clarksville, TN 37044.
For more information about Candy for the Mind, email or call Carol Clark, PKP publicity chair, at 931.221.7570.