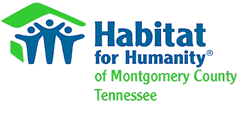 Clarksville, TN – On Saturday October 8th, 2011, the Habitat for Humanity of Montgomery, TN ReStore will host its first annual 'ReCreate', a fall festival focusing on repurposed materials, particularly those found in the ReStore.
Local artists such as Shipley Potter, Dave Jenks, Gemini Dream Design, Doug Wilson, Heart Beaded Jewelry and more will have art for display and sale constructed of renewed and reused items.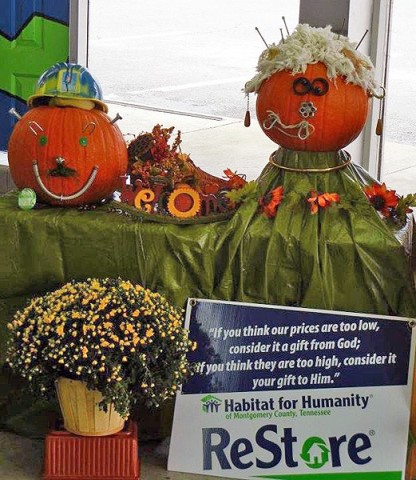 Doug Wilson, a regular ReStore customer, will have art at the festival made from scrap metal purchased from the ReStore. "I'm truly looking forward to participating in ReCreate. The ReStore is a source for materials to use in my work.  A lot of my stuff involves metal work and is for the garden so it's also a great fit to have the plant sale at the festival," remarked Wilson.
The festival begins at 8:00am with Montgomery County Master Gardeners fall plant sale on the front sidewalk until all plants are sold.
 
The ReCreate mission is "Members of our community committed to creating a more beautiful and endurable Clarksville through creative reuse show how they are choosing to make their neighborhoods more environmentally and economically sustainable."  ReStore Manager, Kathryn Norbeck-Dayley explained, "I took the idea for ReCreate from a project that New Orleans started called the ReUse District.
We hope to see ReCreate grow into something similar.  Downtown Clarksville has a growing art community and we would love to see an event bring artists together to focus on reducing landfill use while making something beautiful.  We want downtown businesses, like the ReStore, that focus reusing, recycling, and repurposing materials support these initiatives."
In addition to the local artists, the ReStore will be serving up free hot dogs, chips, and drinks to the public during the event.  ReStore Assistant Manager, Lashanya Rogers stated, "Our customers are the best and we thought ReCreate was a great opportunity to show our customer appreciation.  I hope everyone will come out, enjoy the local art and have a bite to eat – on the ReStore – while browsing."
ReCreate coincides with Habitat for Humanity World Habitat Day 2011 and the theme of housing cities after disaster. The Habitat affiliate will provide information about simple, decent and affordable housing while highlighting its 76th home build sponsored by the ReStore and Duncan Construction.
ReCreate will be in the ReStore parking lot from 8:00am to 2:00pm on Saturday, October 8th 2011.
About Habitat for Humanity of Montgomery County, TN
Since 1992, Habitat has partnered with 75 qualified applicants who invest sweat equity into building simple, decent and affordable housing to achieve homeownership through a twenty-year, zero-interest mortgage. Habitat collaborates with faith, civic, and business organizations who envision neighborhood revitalization through new home construction.  Please contact the Affiliate office at 931.645.4222 or www.habitatmctn.org.
About Habitat for Humanity ReStore
Since 2008, the ReStore, has become a "one stop" facility for the donation and purchase of building materials, fixtures and major appliances. The ReStore mission is to fund new Habitat construction of simple, decent and affordable housing while providing good stewardship of resources in the community by reducing landfill use.  Donations are accepted at the 408 Madison Street site and pick-ups can be scheduled by calling 931.645.4242 or via