Topic: Habitat for Humanity Restore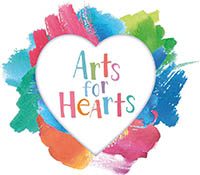 Clarksville, TN – Give artfully this November to Arts for Hearts, a program providing free art classes and workshops throughout the Clarksville area.
It is officially Fall and the season of caring and giving is fast approaching. Now is the perfect time to give back to the community by volunteering, giving or hosting supply drives to support your favorite local nonprofits.
Arts for Hearts in collaboration with Habitat for Humanity Restore and Eagle's Wing Ministries will host a "Hearts Need Art" supply drive from November 9th-22nd.
«Read the rest of this article»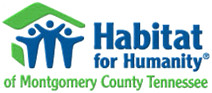 Clarksville, TN – Habitat for Humanity of Montgomery County will host a volunteer service day on Monday, January 20th, 2020 from 10:00am to 4:00pm at the Clarksville ReStore located at 404 Madison Street to lead residents through improvements to the store.
This volunteer service will honor Dr. Martin Luther King's legacy. Clarksville residents will join hundreds of thousands of volunteers across the country on this national day of service.
«Read the rest of this article»
Nonprofits invited to create gratitude cards together at the Habitat for Humanity Restore with Arts for Hearts Clarksville Creative Volunteers.
Clarksville, TN– The season of gratitude is upon us and we know that many nonprofit professionals would like to express thanks for the special donors, volunteers and supporters that make it possible to achieve their mission.
Thanksgiving will be here soon and Arts for Hearts would like to give all nonprofit organizations a chance to create some special thank you cards with our Creative Volunteers.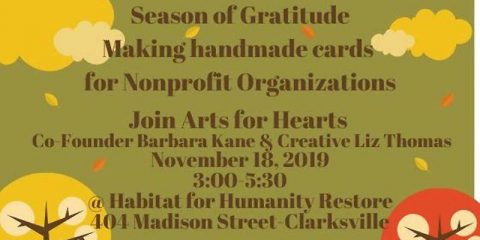 «Read the rest of this article»
Clarksville, TN – Operation Stand Down Tennessee, located at 400 Madison Street next to Habitat for Humanity ReStore, is a military to civilian transition support program for veterans and their families.
By calling 931.896.2184 or walking in, veterans and their families can receive employment services, health service and benefits navigation, counseling services, legal consultations coordination, and housing assistance.
Served areas include Cheatham County, Davidson County, Dickson County, Montgomery County, Robertson County, Rutherford County, Sumner County, Trousdale County, Williamson County and Wilson County.
«Read the rest of this article»

Montgomery County, TN – The Clarksville-Montgomery County Green Certification Program invites you to join us as we celebrate the green certification of the Habitat for Humanity ReStore. «Read the rest of this article»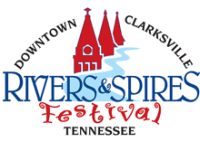 Clarksville, TN – The final day of the 2013 Rivers and Spires Festival began with absolutely glorious weather. The sun was shining and the sky was that special shade of blue you get after a spring storm. The crowds started showing up even before the 10:00am official opening time.
Dave Loos, Jr. from WJZM 1400 AM was on hand broadcasting Live from the Bill Roberts Thunder Road Automotive and Marine booth just down from the Roxy Regional Theatre. He spent the morning interviewing festival organizers and some of the sponsors.
«Read the rest of this article»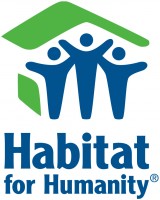 Clarksville, TN – Habitat for Humanity of Montgomery County, TN is currently seeking partner families for its homeowner program.
The application process allows a family to demonstrate their willingness to partner by completing the application and by demonstrating their financial capacity to afford a no-interest mortgage and need for suitable housing.  Applicants will submit copies of their income, housing, debts, bills and any other information supporting their desire to partner with Habitat. The Family Selection Committee reviews applications every month.  Qualifications are listed on our website – go to www.habitatmctn.org and click Homeownership. «Read the rest of this article»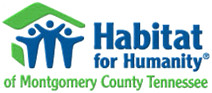 Clarksville, TN – The Women Build 2012 Committee of the Habitat for Humanity of Montgomery County Tennessee announces their partnership with the Habitat for Humanity ReStore. The ReStore is donating a portion of their sales through May and June 2012 to the Women Build 2012 project.
The women involved with Women Build 2012 are building a 2-bedroom house for a Habitat partner family at 127 Brooks Alley. Carolyn, a single, retired, disabled mother of adult children living outside the home, is excited to be the recipient of the Women Build house.
http://www.youtube.com/watch?v=AaE9WShsbLI «Read the rest of this article»
Clarksville, TN – The final day of the 2012 Rivers and Spires Festival on Saturday opened with unseasonably cooler weather to the point of being really chilly.  Warm coats, hats, and/or gloves were the order of the day.  Turnout started out slow, and might have been a little bit depressed over all from previous years as a result, but the people who did come out had a really great time!
Arriving around 11:00am, I found dribs and drabs of people mostly scattered around the various stages. As the morning progressed the numbers steadily increased. I made my way up strawberry alley and watched a vendor playing with one of the many items he had for sale. «Read the rest of this article»


Clarksville, TN – On February 11th and 12th, the Clarksville-Area Chamber of Commerce held their third annual Home and Garden show at the Foy Fitness Center on Austin Peay State University. The show was sponsored by Furniture Connection and Hutson Inc.  58 Vendors were on hand to offer Clarksvillians tips on getting ready for the rapidly approaching spring.
«Read the rest of this article»