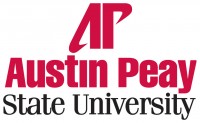 Clarksville, TN – Ten Austin Peay State University first-year students and a Middle College student were recognized for having best student essays on themes from "The Soloist," a nonfiction book by Los Angeles Times columnist Steve Lopez and the basis for the movie, "The Soloist."
The students were lauded for their winning entries during a dinner held September 29th at APSU that featured Lopez, who later that evening delivered a public talk to approximately 1,000 people in the APSU Dunn Center.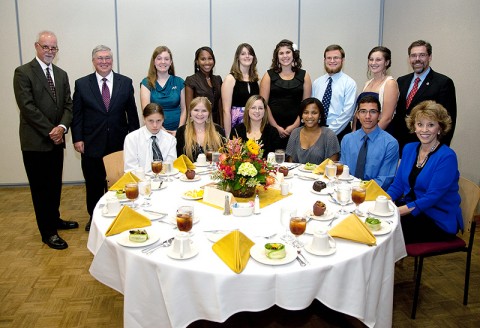 The student winners were Donald Buhl-Brown, Samuel Cupp, Lindsey Gudal, Destynee Horner, Bethany Jackson, Maggie Jackson, Jennifer Matteucci, Clair Susong, Elizabeth Tuttle and Abigail Wilt. All are either freshmen or transfer students during the 2011-12 academic year.
The Middle College student winner was Nathan Borrero.
The 11 student winners represented the top 1 percent of 1,200 essays submitted for the contest.
In addition, eight of the student winners are enrolled in the University's Honors Program.
The essay contest was part of a reading initiative at APSU called The Peay Read, designed to provide a unifying experience and contribute to the academic experiences for first-year students.
For more details about this year's book reading selection or The Peay Read, visit www.apsu.edu/Read/ .