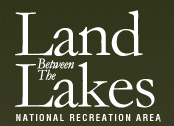 Golden Pond, KY – Land Between The Lakes (LBL) National Recreation Area is hosting a National Adventure Race on Friday, October 21st. Participants will navigate by map and compass as they bike, paddle, and trek non-stop for 24 hours across a 100+ miles course.
The event is being sponsored by Checkpoint Tracker which is the largest competitive adventure racing series in North America.  Teams will compete in coed elite, open elite, two-person coed, two-person open, solo male, and solo female divisions.  Participants will  cover plenty of terrain enduring 15-25 miles of paddling, 25-35 miles of trekking, and 45-60 miles of mountain biking.
"We are excited to host this sport's national race for the very first time at LBL" said Kyle Varel, LBL OHV & Trails Assistant.  "Racers will get to experience a brand new challenge with unique terrain that will test their navigational skills at every turn."
For race information and to register, e-mail or visit www.checkpointtracker.com/events/147. The 2011 Checkpoint Tracker Adventure Racing Championship is open to any team that has completed at least one regular season Checkpoint Tracker event. The registration fee is $250.00 per racer.
About Land Between the Lakes
Land Between The Lakes is managed by the Forest Service, U.S. Department of Agriculture, in partnership with "Friends of LBL," to provide public lands outdoor recreation and environmental education. We encourage visitors to review LBL's official website at www.lbl.org each season, and throughout the season, for our Calendar of Events, updates on programs and policies, safety information, maps, and temporary trail and road closures.
Follow us on Twitter @LBLScreechOwl and on our blog at http://landbetweenthelakes.blogspot.com/. Additional LBL and "Friends of LBL" information is available on our website or by calling 1.800.LBL.7077 or 270.924.2000.