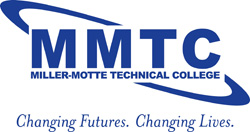 Clarksville, TN – High School students getting ready for their future and adults wanting to change their careers will get the opportunity to "inspect" a career at Miller-Motte on Saturday, November 5th, 2011.
Miller-Motte will open its doors at 10:00am with faculty and staff answering questions and demonstrating skills used in careers available after finishing one of the programs offered at Miller-Motte Technical College.
If you have ever wondered what a Respiratory Therapist does, or what a Polysomnographic Technician does in their job, Inspect a Career Day is your chance to find out. Do you know what a Polysomnographic Technician is? Did you know that skills learned in these two programs are related? Come find out on Saturday, November 5th about Respiratory Therapy and Polysomnography, along with Surgical Technology, Sterile Processing, Medical Assisting, Medical Office Assisting, Health Care Technology, Accounting, Security and Investigation, Management, Network Administration, Cosmetology, Esthetics, and Massage Therapy.
Miller-Motte's faculty, staff, and students want to share their excitement about the programs offered, along with financial aid and scholarship opportunities that are available, to make those career dreams come true. A member of Career Services will be there to discuss job placement choices in each field. Job placement is a life-long benefit for Miller-Motte graduates and the Career Services team works with each student to prepare them for the interview process. Each student enrolled at MMTC will participate in mock-interviews, discuss appropriate interview attire, and receive résumé writing instruction, résumé review, and revision if needed. Career Services is the final step in securing that first job in a new career.
Inspect a Career Day will include live demonstrations, refreshments, campus tours, door prizes, and free blood pressure screenings. Don't miss this opportunity to see how enrolling in a program at Miller-Motte can change your future and change your life.
Miller Motte Technical College is located at 1820 Business Park Drive off Dunbar Cave Road. Call 931.553.0071 if you want more information about this event or about the programs that are offered.
About Miller-Motte Technical College
Miller-Motte Technical College is a reputable leader in private career education. Our core mission is to provide students with an education delivering real-life career skills and dedicated placement assistance to successfully start their new career. Miller-Motte offers Associate Degrees, Diplomas and Certificates in fields including: Cosmetology, Esthetics, Respiratory Therapy, Healthcare, Massage Therapy, Paralegal and Network Administration. Please visit us online at www.miller-motte.com for more information. 
At Miller-Motte Technical College, We Change Futures, We Change Lives!