Written by Sgt. Richard Daniels Jr.
1st Brigade Combat Team, 101st Airborne Division (AA) Public Affairs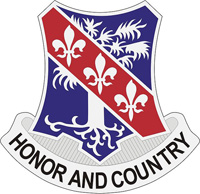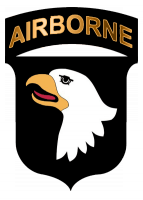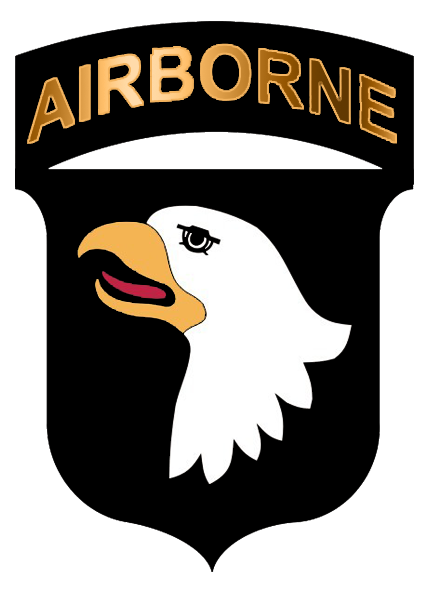 Fort Campbell, KY – To ensure the cleanliness and keep the peace is the everyday responsibility of selected soldiers in the 1st Brigade Combat Team, 101st Airborne Division here.
Day in and day out, Bastogne soldiers monitor their post and their designated areas while on either staff duty or charge of quarters assigned to them by their unit.
"The importance of CQ and staff duty is continuity from the companies and from the battalions," said Command Sgt. Maj. Marco Torres, 426th Brigade Support Battalion command sergeant major. "That way during the hours we are not physically here, we have someone that can carry any information or any issues that arise. We have someone that is competent that is representing the company commander and the battalion commander and can address the situation."
Some units have one person on duty while others have two or more. Their job can be long but on most days staff duty and CQ can be fairly easy.
"Normally soldiers keep to themselves, keep quiet, don't do anything too reckless like get out and get intoxicated, or if the area is messed up around their living quarters, they'll come out personally and police call it. I'm not going to do it, they'll do it," said Sgt. Kenneth Nicely, a personnel non-commissioned officer with Headquarters and Headquarters Battery, 2nd Battalion, 320th Field Artillery Regiment.
Any soldier on CQ can go through the barracks and check up on things. However, they are not the only ones patrolling.
"On a typical day I do some police calls, clean around battalion a little… wait to be called [and] wait if there is an emergency," said Spc. Colt Silverthorn, a multi-transmissions system operator maintainer with Headquarters and Headquarters Company, 426h BSB.
"Staff duty sends runners down here; they have senior leaders' checks," said Nicely. "Sergeants first class and above come down here and they do their checks."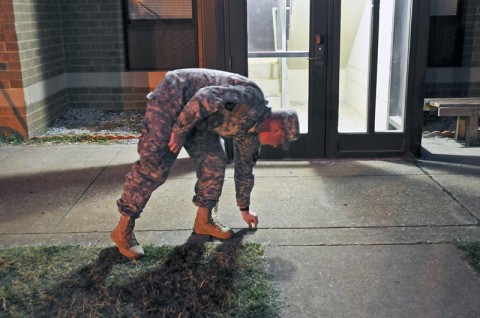 Normally soldiers are seen chatting, sharing a few drinks, just lighting a cigarette and occasionally party.
When asked if the duty was entertaining, Nicely responded, "It can be. There are soldiers out there who will do some of the funniest things.
"[Its] mainly calm around here," said Nicely. "Around field artillery regiment it's normally calm. Some soldiers come out here and barbecue a little bit."
Over the years, the job has retained its basic function as a sort of security and maintainers for the soldiers.
"The actual job itself, it hasn't changed too much," said Torres. "You're there for a 24-hour period. It's a long night but you still do the checks. You're checking the barracks, your checking the arms room. Make sure that they are secured, cleaned and maintained. But I think the level of responsibility has changed."