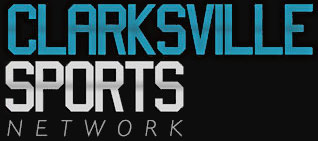 Clarksville, TN – Clarksville High School's Wrestling program will hold its annual Slamfest Tournament starting at 9:00am Saturday with the championship matches slated to begin around 6:30pm. The event will be held in the William Workman Gym and the auxiliary gym at Clarksville High School.
Saturday, Clarksville High will be the place to be for those wanting to see some of the best wrestling in the state.
The Wildcats Wrestling team and support staff will be hosting its annual Slamfest wrestling tournament at the William Workman Gym and in the auxiliary gym starting at 9:00am.
"It's one of the best in the state, they have a good one in Cleveland, too, which is this weekend actually," Clarksville High Wrestling coach Jeff Jordan said. "But we've got some great teams and a very diverse group coming this weekend with teams from the southeast part of the state and most of the best teams in Middle Tennessee coming here to Clarksville."
Along with host Clarksville, local programs Montgomery Central, Northwest and Rossview will be participating along with District 10-AAA rival Dickson County. Also in the event are Arlington, Beech, Brentwood, Collierville, Hendersonville, Mt. Juliet, Notre Dame, Overton, Ravenwood and Red Bank.
Each team is guaranteed four matches with each round beginning at 9:00am, 10:30am, noon, 1:30pm and 3:00pm on six mats (four in the main gym and two in the auxiliary gym).
The Consolation matches will begin at 4:30pm on five mats and the Championship is slated to begin at 6:30pm.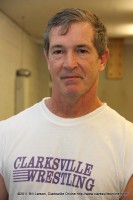 "Early season tournaments are glorified practices pretty much, but that's why it's good to have them because of the new weight management program" Jordan said. "The system helps tell if a guy can wrestle at a certain weight and we have guys who are at weight, but we have to wait for the computer to tell them they are there so they can wrestle. But most teams are in the same situation we are."
Jordan says this year's event should be wide open and that anyone, including Clarksville High, could win it.
"Normally there is a hand's down favorite and I don't think there is on this year. I really think it's up for grabs," Jordan said. "We should be in the mix. But Dickson County, Ravenwood and Notre Dame is traditionally strong."
The winner of Slamfest becomes one of the early favorites to win the state dual tournament in February.
"They will be one of the favorites," Jordan said. "But Soddy Daisy, Bradley Central and Cleveland will be, too. Those three are perennial powers."
Photo Gallery
Images of a wrestling practice at Clarksville High School featuring both Middle School and High School Students.