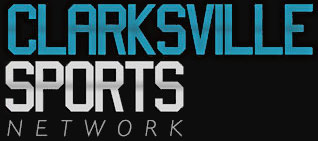 Clarksville, TN – Kenwood High School won on the final day of the Rossview High New Year Basketball Bash Thursday afternoon, beating Gatlinburg-Pittman 67-53 and did it after trailing in the first quarter.
The Knights went 1-1 at the event after losing to Hunters Lane on Wednesday at Rossview High School. Kenwood improves to 12-3 with the victory over Gatlinburg-Pittman.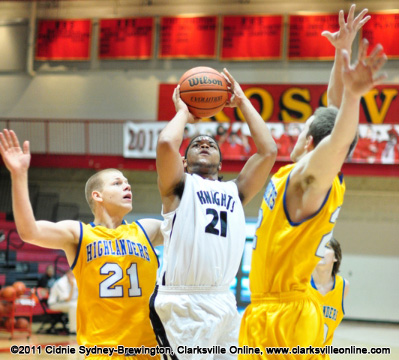 Kenwood had four players score in double figures led by Maleek Hall's 17 points, Guy Stanford's 14, Spencer Asher's 12 and LeGree Hairston's 10. The Knights trailed 20-15 after the first quarter, but outscored GPHS 17-8 in the second quarter to take a 32-28 lead in a t halftime.
Kenwood increased its lead to 48-42 at the end of the third and outpaced GPHS 19-11 in the fourth quarter. Gatlinburg-Pittman was led by Matt Hinton and Clay Leatherwood, both with 13.
Kenwood High School 67, Gatlinburg-Pittman High School 53
Kenwood                  15        17        16        19   —     67
Gatlinburg-Pittman  20        8          14        11   —     53
Kenwood: Maleek Hall 17, Guy Stanford 14, Spencer Asher 12, LeGree Hairston 10, Trent McLaurin 7, Will Simmons 7
Gatlinburg-Pittman: Matt Hinton 13, Clay Leatherwood 13, Davis Soehn 11, Blade Durbin 6, Brandon Stewart 6, Bhula 2, Steffon Schroeder 2
Photo Gallery