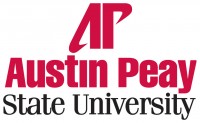 Clarksville, TN – Within the last decade, there has been a movement toward open textbooks as the digital world makes sharing content not only simple but common sense.
Ellen Smyth, instructor of mathematics at Austin Peay State University, said although sharing content is only a click away, the question goes from "Why would we share?" to "Why would we not share?"
"And that is without any external pressure," she said. "Leaders of the open education movement are now calling for external pressure – a handful of national policies that could change the face of education forever and, in my opinion, for the better."
Smyth will explore this movement and ways APSU can leverage open educational resources to save students money at the first Provost Lecture Series talk for 2012. In particular, she will appraise the largest open textbook platform, FlatWorld Knowledge, which currently houses many business texts and soon will house textbooks for all popular core classes.
Her presentation, titled "An Open CourseWare Quest," will be from 3:00pm-4:30pm, Thursday, January 12th in the Morgan University Center, Room 303. All presentations in the Provost Lecture Series are free and open to the public.
In 2010, Smyth was named the University's Innovative Professor, an honor given by the Center for Extended and Distance Education. In 2011, she received a summer research fellowship for exploratory work in Open CourseWare, an initiative to develop online textbooks and multimedia learning content that students can access for free.
Smyth has given one invited webinar, "What Students Want," through Strayer University's Center for Teaching and Learning. She also has had three articles published and has made several conference presentations throughout the U.S.
Other sessions in the Provost Lecture Series also are planned for the academic year. All sessions are from 3:00pm-4:30pm in the MUC, Room 303 (unless noted otherwise) and include the following:
January 19th: Dr. Ann Silverberg, professor of music
January 26th: Dr. Marsha Lyle-Gonga, assistant professor of political science
February 2nd: Dr. Rebecca Johansen, assistant professor of biology
February 9th: Dr. Sergei Markov, associate professor of biology
February 16th: Cynthia Marsh, professor of art
February 23rd: Dr. Christine Mathenge, associate professor of geology
March 1st: Dr. Robert Shelton, associate professor of chemistry
March 15th, MUC 307: Dr. Allyn Smith, associate professor of physics
March 22nd: Dr. Sharon Mabry, professor of music
March 29th: Dr. Cameron Sutt, assistant professor of history
April 5th: Mark DeYoung, assistant professor of art
April 12th: Dr. Tim Winters, professor of English
April 19th, MUC 103: Dr. Jeffrey Wood, professor of music
The Provost Lecture Series seeks to foster a spirit of intellectual and scholarly inquiry among faculty, staff and students. The program will be used as a platform for APSU faculty members who are recent recipients of provost summer grants, who have been awarded faculty development leaves and who have engaged in recent scholarly inquiry during sabbatical leaves.
APSU faculty members with recent research of acclaim also will be given a platform within this series. In addition, other faculty members of local or widespread renown will be invited to lecture within this series.
For more information about the Provost Lecture Series, call Dr. Brian Johnson, assistant vice president of academic affairs at APSU, at 931.221.7992 or email him at .