HD Version of the Arcade Classic Hits PlayStation Network and Xbox LIVE Arcade for Only $14.99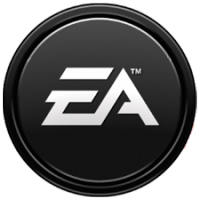 Redwood City, CA – Electronic Arts Inc. (NASDAQ: EA) announced today that the all-new HD version of NFL Blitz™ from EA SPORTS™ is now available via digital download on Xbox LIVE® Arcade for 1200 points and PLAYSTATION®Network for $14.99. A remarkable value, NFL Blitz features the arcade-style gameplay that made the original game a hit, but takes the experience to a whole new level with immersive online* game modes in high-definition.
"And we are excited to deliver to fans of the original game, the new NFL Blitz complete with online features and in high definition for the first time."
The recharged NFL Blitz offers fans the opportunity to battle rivals 7-on-7, fight their way through the Blitz Gauntlet, take over the online leaderboards in Blitz Battles, or create a true dream team by collecting player cards in Elite League. Featuring the twitch gameplay and ultra-responsive controls of the original game, combined with all-new single-player and cooperative game modes, NFL Blitz hits the virtual gridiron with blazing 60fps/60Hz gameplay. Challenging to master, yet easy to pick up and play, NFL Blitz is reborn as the ultimate arcade football experience for a new generation.
"We look forward to introducing the over-the-top football action that made NFL Blitz a classic arcade hit to a new generation of gamers," says Cam Weber, General Manager of American Football for EA SPORTS. "And we are excited to deliver to fans of the original game, the new NFL Blitz complete with online features and in high definition for the first time."
Fittingly, with NFL Blitz entering into a new era, fans were given the opportunity to choose the NFL player who would become the first-ever digital cover athlete for an EA SPORTS game. Fans exercised their right to vote for the NFL Blitz cover during the 2011 Spike "Video Game Awards," choosing Baltimore Ravens running back Ray Rice over fellow Pro Bowlers Roddy White and Patrick Willis. NFL Hall of Famer Jerry Rice announced the news, revealing Ray Rice as the fan-voted winner at the end of the award show.
First released as an arcade game in 1997, NFL Blitz quickly became one of the most memorable football titles in video game history. In 1998, the first console version became available for the Nintendo 64™ and PlayStation® computer entertainment system, with several console editions released between 1998 and 2003. The new NFL Blitz by EA SPORTS is the first version of the game to carry the NFL license since 2003 and is the only version to be released for HD consoles to date.
NFL Blitz is developed in Orlando, Florida by EA Tiburon. NFL Blitz has been rated "E10+" by the ESRB.
For exclusive NFL Blitz news and assets please visit http://www.facebook.com/EASPORTSNFLBlitz. Be a part of the discussion on Twitter® by using #NFLBlitzisBack.
All player participation has been facilitated by National Football League Players Incorporated, the licensing and marketing subsidiary of the NFL Players Association.
EA SPORTS™ is one of the leading sports entertainment brands in the world, with top-selling videogame franchises, award-winning interactive technology, global videogame competitions and breakthrough digital experiences. EA SPORTS delivers experiences that ignite the emotions of sport through industry-leading sports simulation videogames, including Madden NFL football, FIFA Soccer, NHL® hockey, NBA basketball, NCAA® Football, Fight Night boxing, EA SPORTS MMA and Tiger Woods PGA TOUR® golf, and EA SPORTS Active.
For more information about EA SPORTS, including news, video, blogs, forums and game apps, please visit www.easports.com to connect, share and compete.
* Internet connection and EA/Origin account required.
About Electronic Arts
Electronic Arts (NASDAQ:EA) is a global leader in digital interactive entertainment. The Company's game franchises are offered as both packaged goods products and online services delivered through Internet-connected consoles, personal computers, mobile phones and tablets. EA has more than 100 million registered players and operates in 75 countries.
In fiscal 2011, EA posted GAAP net revenue of $3.6 billion. Headquartered in Redwood City, California, EA is recognized for critically acclaimed, high-quality blockbuster franchises such as The Sims™, Madden NFL, FIFA Soccer, Need for Speed™, Battlefield, and Mass Effect™. More information about EA is available at http://info.ea.com.
EA SPORTS, EA SPORTS Active, The Sims, Need for Speed and Blitz are trademarks of Electronic Arts Inc. Mass Effect is a trademark of EA International (Studio and Publishing) Ltd. John Madden, NFL, FIFA, NHL, NBA, NCAA, Tiger Woods, and PGA TOUR are trademarks of their respective owners and used with permission. Xbox and Xbox LIVE are trademarks of the Microsoft group of companies and are used under license from Microsoft. "PlayStation" is a registered trademark of Sony Computer Entertainment Inc. Twitter is a registered trademark of Twitter, Inc. All other trademarks are the property of their respective owners.
Officially Licensed Product of National Football League Players Incorporated.