Clarksville, TN – On February 6th, 2012, around 3:00am, Clarksville Police officers were called to the 2200 Block of Fort Campbell Boulevard after several shots were fired at a business and two of its security personnel. The two security officers told two men they had to leave the business' lot after a verbal altercation with patrons inside of the business.
As the Chevy Tahoe left the parking lot, several shots were fired into the air and then toward the security officers.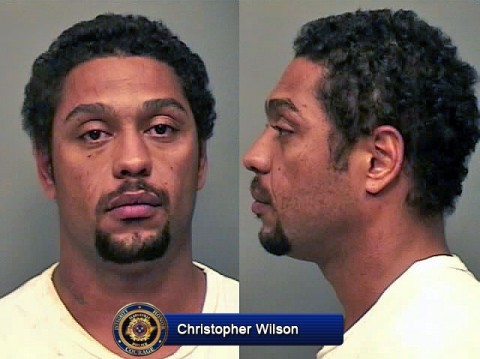 The Tahoe was spotted on Fort Campbell Boulevard and the driver initially pulled over when officers activated their emergency equipment to stop the vehicle. But, as the officers approached the vehicle, it sped off.
Officers pursued the vehicle for a short period of time before the vehicle spun out on Eva Drive and the vehicle occupants bailed out. One of the vehicle occupants, Christopher Wilson, who is believed to have fired the rounds from the vehicle, was found a short time later and taken into custody.
Christopher Wilson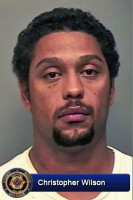 Name: Christopher Michael Wilson (B/M)
DOB: 2-6-83
Given Address: 183 Pine Mountain Road, Clarksville, TN
Arresting Officer: Maurice Nesbitt
Charged With: Two Counts of Aggravated Assault
Booked Into: Montgomery County Jail
Bond: $30,000.