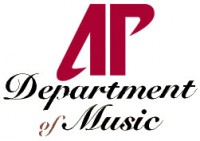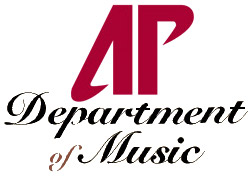 Clarksville, TN – The erhu, a two-stringed instrument somewhat like a violin, appeared in China more than a thousand years ago. The zheng, a plucked half-tube wood zither, dates even farther back to 2,500 years ago, and the marimba, a wooden keyboard, evolved from early African instruments.

If you put the three instruments together, as Canada's renowned Orchid Ensemble does, they produce a soothing, ancient sound that is unfamiliar to most modern audiences. At 2:30pm on March 1st, the ensemble will bring their unique, Chinese and Chinese-blended music to the Austin Peay State University Music/Mass Communication Building's Concert Hall for a free concert.

"Orchid Ensemble defines the very essence of Canadian Music," The Whole Note magazine recently proclaimed. "It crisscrosses both time and space, spanning over 2,000 years of cultural inspiration and influence."

The group features percussionist Jonathan Bernard on marimba, Lan Teng on erhu and Yu-chen Wang on zheng. The ensemble has been recognized by the Juno Awards, the Western Canada Music Awards and the West Coast Music Awards. It receives regular support from the Canada Council for the Arts and the British Columbia Arts Council.

The Orchid Ensemble has performed at concert halls and prominent music festivals across North America, including the John F. Kennedy Center for the Performing Arts, the Smithsonian Institution's Freer Gallery, Canada's National Arts Centre, the Ottawa Chamber Music Festival, Festival Miami and the Vancouver International Jazz Festival, Children's Festival and Folk Festival.

For more information on the March 1st concert, contact the APSU Department of Music at 931.221.7818.



Sections
Events
Topics
APSU, APSU Department of Music, APSU Music/Mass Communication Building Concert Hall, Austin Peay State University, China, Chinese, Clarksville TN, Erhu, Jonathan Bernard, Lan Teng, Orchid Ensemble, Violin, Yu-chen Wang