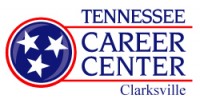 Clarksville, TN – Three years ago, The Clarksville-Montgomery County Career Center launched the Clarksville Area Re-Entry (C.A.R.E) program at the Tennessee Department of Labor. C.A.R.E recruits companies in the community to hire ex-offenders. The program offers referrals, job placement assistance and mentors.
"We're community people who care," said Angela Egbon, program coordinator of C.A.R.E. "Our goal with C.A.R.E is to help ex-offenders find employment. Some people that come out of jail and can't find employment will go back to what they know. We can help them find job and give them a sense of who they are as a person. We want them to be successful." Egbon, who also works as a social worker and employment interviewer for the program, has been with C.A.R.E for almost two years. "We're sponsored by Senator Joe Pitts," she said.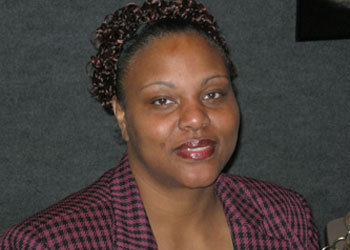 C.A.R.E is one of the newest additions of the career center, which also provides community programs such as Veteran Services, Family First, Food Stamps, Work Force Essential, and Jobcore. C.A.R.E does a lot to help former prisoners. "We're willing to hire ex-offenders," said Cobb. "We job search and offer mentorships. We also offer a class called 'Lifeline to Success' that works with resumes, how to act in an interview, and handle conflict in the workplace. We also connect them to employers who are willing to hire ex-offenders."
C.A.R.E is proving very useful to not only Clarksville ex-offenders but former prisoners from other places as well. Egbon revealed that Clarksville gets ex-prisoners from all over the state and some from outside of it. Because of this, C.A.R.E will not be relegated only to Clarksville. "They plan to expand the program across the state. The CARE program is a pilot program for that," said Egbon.
According to Egbon, the racial population of people that use the program are generally mixed, but men apply for help more than women in most cases. It is sometimes a hurdle to find employers who will hire ex-offenders, but the ones who take the chance are pleasantly surprised quite often. Egbon says that most of the ex-offenders are determined to change their lives around and become hard workers when hired. "They don't have many choices, so they will be one of your dedicated workers. They'll come to work and sometimes employers will get more experience than they're actually paying for."
The C.A.R.E program is located at Veterans Plaza, 350 Pageant Lane, Suite 406 Clarksville, TN 37040. Their office hours are Monday-Friday from 8:00am until 4:30pm. To reach the office by phone, call (931) 648-5530. Egbon can also be reached at