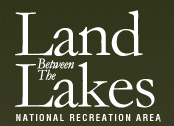 Golden Pond, KY – Land Between The Lakes (LBL) National Recreation Area offers Purple Martin Mania at 1:30pm on Monday, May 28th. Join special guest John Miller, purple martin landlord from the Missouri Botanical Garden and Forest Park in St. Louis, MO, for an informative program about one of our favorite insect-eaters, purple martins!

"John will present general information about purple martins, share tips on how you can begin and care for a martin colony at your home, and show examples of different kinds of martin housing including natural gourds," said Nature Station Naturalist, Aviva Yasgur.

Purple martins are migratory birds that nest in the U.S. and spend the winter in South America.  They tend to nest in colonies; there can be over 100 martins in a single colony.  Learn how to attract martins to your own backyard.  They provide great natural insect control, snacking on flies, wasps, beetles, and other flying insects.

Come get an up-close look at the Nature Station's active colony of purple martins during their nesting season.  The purple martin colony consists of 40 plastic gourds in the Nature Station parking lot and has existed for 15 years. The gourds, occupied by purple martin pairs, lay 4 or 5 eggs a piece during the spring and summer.  In May and June, up to 200 purple martins live at the colony, including parents and young!

Come Outside and Play at Land Between The Lakes National Recreation Area.  Managed by the Forest Service, U.S. Department of Agriculture, Land Between The Lakes provides outdoor recreation and environmental education for the public to enjoy.  Visitors are encouraged to review LBL's official website at www.lbl.org often for Calendar of Events, updates on programs and policies, safety information, maps, and temporary trail and road closures.

Additional LBL information can be found on the website or by calling 1.800.LBL.7077 or 270.924.2000.



Sections
Events
Topics
Aviva Yasgur, Beetles, Flies, Golden Pond KY, John Miller, Land Between the Lakes National Recreation Area, LBL, Missouri Botanical Garden and Forest Park, Purple Martin Mania, Purple Martins, St. Louis MO, U.S. Department of Agriculture, U.S. Forest Service, Wasps