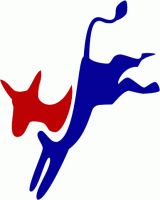 Clarksville, TN – On June 14th, 2012 the Montgomery County Democratic Party will host a "Meet Our Candidates" BBQ Sandwich Fundraiser at 420-A Madison Street, Clarksville, TN from 5:00pm until 7:00pm.
This event will give voters an opportunity to discuss the issues with each candidate, and hear their thoughts and plans for Tennessee's future.
As we move toward our August Primary and November General Elections, it is necessary for you to have the opportunity to meet and choose to support the Democratic Party Candidates. There will be a slate of outstanding candidates, and a few incumbents for you to visit with:
Candidate Credo Amouzouvik is seeking election for the 7th Congressional District.
Senator Tim Barnes is seeking re-election to the State 22nd Senate District.
Representative Joe Pitts for the 67th State District.
Representative John Tidwell is seeking re-election for the 74th State District (Montgomery County New District).
Come out and meet these exciting candidates. Join the Montgomery County Democratic Party for an exciting time, bring out the family and yours friends, and together  we will make this happen. Vote!
Tickets are $10.00 – (Food compliments of Pit Crew BBQ).
For tickets please contact: Gene Lewis, Montgomery County Party Chairman at 931-645-9159 – 931-801-6209 or email:
 ******
This community press release is distributed courtesy of the Tennessee Urban Resource Center, Mr. Terry McMoore Director.