Clarksville, TN – On June 12th, 2012, around 1:15pm, Clarksville Police received information that Abdujuan Napper who had  warrants on file would be at a residence on Needmore Road. They were also told the man normally carries a weapon, was off his medications, and was in possession of at least three knives.
When officers arrived at the residence, they heard a female arguing with a male inside of the residence. Police contacted the woman and told her to come outside.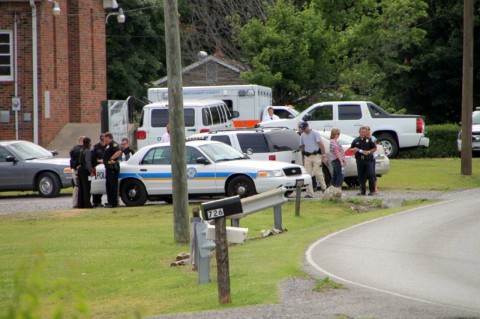 Once the woman was outside, she told officers that Napper was inside. Officers could see Napper inside and tried to convince him to come out, but he retreated farther inside the house.
Officers surrounded the house, evacuated surrounding residences, called the Tactical Team and Crisis Negotiators to the scene.  Around
At 4:30pm, Crisis Negotiators convinced Napper to come out and he was taken in custody without injury or incident.
Abdujuan Napper
Name: Abdujuan Montague Napper (B/M)
DOB: 12/8/80
Given Address: Needmore Road, Clarksville, TN
Warrants To Be served:  Domestic Assault, Felon in Possession of a Firearm, and Criminal Impersonation
Photo Gallery