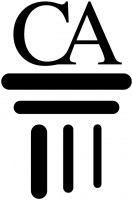 Clarksville, TN – Clarksville Academy, a Pre-K through 12th grade private college preparatory school is excited to announce that all of its 6th-8th grade students will receive the iPad 3 when school begins in the fall.  This is the second phase in the 1:1 program launched last fall.  Currently all 9th-12th grade students have a MacBook that is used in all their classes.  The addition of iPads to the Intermediate School only enhances the technological experience at CA.
Upper School students will go into their second year of using the MacBook in their classrooms.  Last year's students loved this experience and found it helped to better prepare them for what lies ahead in college.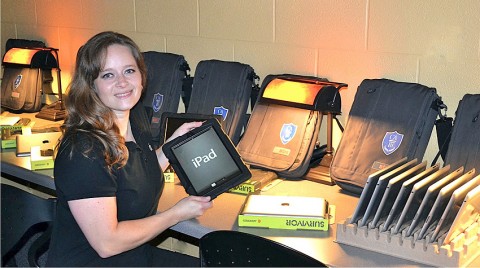 All classes used the MacBook for assignments both in and out of the classrooms and most textbooks were eliminated.  This will continue with a more in depth use of these technological tools.  Hannah Burkhart, a Clarksville Academy Senior has found the inclusion of MacBooks to be instrumental for her studies, "I loved carrying my Mac this year.  I no longer brought my books from class to class and I had everything I needed with me at all times. After experiencing class with a MacBook, I can't imagine class without one."
Technology is such an integral part of a child's education and Clarksville Academy is embracing it.  Starting in Pre-K students have technology class in a state of the art iMac lab complete with 21" monitors, Lion OS (the latest operating system) and specially designed tables for each child to have their own computer.
Isabella Allen, an incoming 3rd grader loves technology class, "Mrs. Truitt's classroom is the coolest in our school. We always have fun assignments that have something to do with what we are doing in class.  Last year we searched for poems and then typed our own poem.  It was one of my favorite assignments."
All lower school students Pre-K through 1st grade have technology once a week and grades 2-5 have it twice week for 25 minutes.  During this time children are introduced to the basic computer skills while also taking part in games and activities, which relate to their classroom work.
Intermediate students will continue to attend technology class as part of a nine-week rotation where they will not only use their iPads, but also continue to learn skills on the Mac, which will enhance their high school experience. Classes will embrace the use of iPads and text books will continue to be phased out instead focusing on e-books and apps which will enhance the classroom experience. Most assignments will be done via the iPad.
Beverly Anne Pugh, an incoming 6th grader is excited about the use of iPads in her classes, "I think the iPad will make classwork more fun and will help keep me more organized.  It will also allow us to have more locker room. I can't wait to see how the teachers use the iPads in our classes and all the cool stuff we get to do on them!"
All faculty at CA were issued iPad 3's in May and during the summer months will participate in specialized training for classroom use of these.  Focus will be on how to best use iPads and their technology for everyday lessons and what apps will enhance their classroom experience.  All Board of Trustee members will also use iPads for their monthly meetings.
Kay Drew, Head of Schools is excited about the future of technology at Clarksville Academy; "The introduction of iPads into our curriculum is the next step in our technology plan.  The use of the latest technology continues to put our students ahead of the learning curve and give them an advantage in the college application process.  I'm elated that not only will our students and faculty be using iPads, but that our Board of Trustees is also embracing this change.  Our meetings have run much smoother with the introduction of this technology."
Chairman of the Board of Trustees, Sharon Grimes is also excited about the change, "The use of iPads at our last meeting made it easier to provide our board with the information they needed ahead of time and also helped to keep those who could not make the meeting better informed.  This technology is putting our students at the forefront of learning and we are excited about what this might lead to."
For more information on integration of Apple products at Clarksville Academy, please contact Sally Allen at .