Austin Peay Sports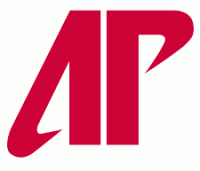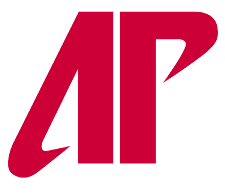 Nashville, TN – For a fourth straight year, Austin Peay State University women's golf team has earned the Ohio Valley Conference Team Academic Achievement Award for its respective sport.
Lady Govs golf was one of two APSU teams to earn such distinction, joining the Governors Tennis team. The team academic achievement awards are presented annually in each OVC-sponsored sport to the member institution's team with the greatest percentage of its eligible student-athletes who achieved a 3.25 grade point average or higher-the Lady Govs golf team had seven members earn such status while the men's tennis team had five.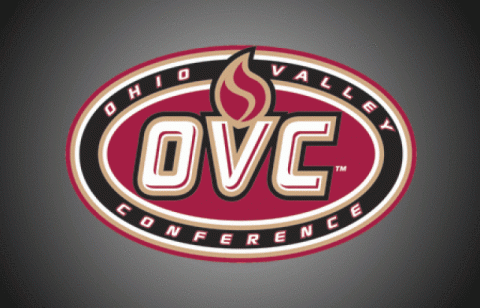 "I am proud of the hard work the girls put into the classroom," said Lady Govs golf coach Sara Robson, whose team has captured the award a total of five times. "They truly are students and then athletes. They take pride in working hard and making grades in the classroom.
"They are motivated to do their very best and that is all any coach can ask for. It is an honor to receive this award for the fourth straight year and we will continue our hard work on and off the golf course for the 2012-2013 season."
The Lady Govs golf team also was voted the OVC Sportsmanship Award for their respective sport last spring.
The conference also announced on Thursday a record 176 OVC Medal of Honor recipients, including 13 Austin Peay athletes, and the 2011-12 OVC Commissioner's Honor Roll, with 89 APSU members. The OVC Medal of Honor is presented annually to student-athletes who achieve the highest grade-point average in a Conference-sponsored sport.
Those APSU student athletes to earn OVC Medals of Honor for 2011-12 (and all achieved 4.0 grade-point averages) were: Lucas Anderson and Chuck Edlin (baseball); Kristen Stainback (women's basketball); Ben Stansfield (football); Tabitha Beard (women's golf); Claire Pultz (soccer); Sean Bailey and Michal Hriciste (men's tennis); Molly Basch and Josephine Saffert (women's track and field); Calyn Hull, Elizabeth Landon and Hillary Plybon (women's volleyball).
The Commissioner's Honor Roll includes student-athletes who achieved 3.25 grade-point averages during the respective school year.
Baseball (7)
Lucas Anderson
Mark Allen Bounds
Brett Carlson
Mason Dillon
Chuck Edlin
Rolando Gautier
Reed Harper
Men's Basketball (2)
Thomas Greer
Joseph Harms
Women's Basketball (4)
Kaitlyn Hill
Shelby Olszewski
Jasmine Rayner
Kristen Stainback
Men's Cross Country (2)
Tyler Kepley
Konnor Kessler
Women's Cross Country (6)
Shannon Christian*
Chantelle Grey*
Alyssa Molnar*
Xiamar Richards*
Kayla Satterly*
Heather Theilacker*
Football (12)
Hunter Branch
Reese Bulmash
Josh Carroll
Tyreon Clark
Wesley Kitts
Jacob Langston
Andrew Montgomery
Jared Sexton
Iosua Siliva
Walter Spears
Ben Stansfi eld
Gavin Willisson
Men's Golf (2)
Marco Iten
Andrew Miller
Women's Golf (7)
Ashley Averitt
Holly Batey
Tabitha Beard
Rachel Deaton
Marta Gutierrez
Meghan Mueller
Tala Mumford
Softball (9)
Lauren Bradley
Morgan Brewer
Catie Cozart
Tia Johnson
Amy Mills
Taylor Mills
Paige Neely
Sarah Rasmussen
Jessica Ryan
Men's Tennis (5)
Sean Bailey
Michael Hriciste
Andrew Kerr
John Storie
Aleksas Tverijonas
Women's Tennis (1)
Andra Cornea
Women's Track & Field (10)
Erika Adams
Molly Basch
Shannon Christian*
Chantelle Grey*
Alyssa Molnar*
Xiamar Richards*
Josephine Saffert
Kayla Satterly*
Heather Theilacker*
Tiffany White
Women's Volleyball (8)
Paige Economos
Cami Fields
Kayla Grantham
Lauren Henderson
Calyn Hull
Elizabeth Landon
Hillary Plybon
Taylor Slyder