APSU Sports: Austin Peay Men's Cross Country

Clarksville, TN – After trekking through rough conditions last weekend, Austin Peay State University men's cross country team hopes the weather is kinder at this weekend's Powerade Invitational, hosted by Chattanooga. The men's race is scheduled to begin at 4:45pm (CT).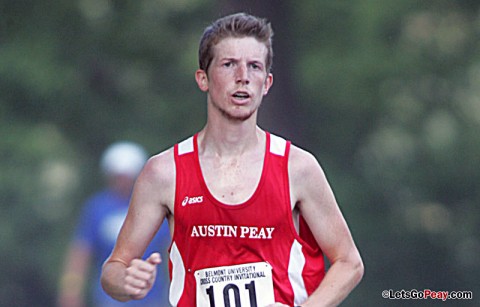 The conditions at last weekend's Brooks Memphis Twilight did nothing to help the Govs, who struggled to find footing in the mud. Head coach Doug Molnar thinks a week of practice in soggy conditions may help his team this weekend.
"I think last week was definitely a learning experience," Molnar said. "I really hope we don't have too many more meets like Memphis. We thought we could hang out at the back of the pack the first third of the race and then make our move and that didn't happen for us."
Junior Konnor Kessler, who led the Govs last weekend, was 52nd overall at the 2010 running of the Powerade Invitational. Classmate Tyler Kepley finished 35th with a 17:11s mark in the five-kilometer run. The Govs finished third as a team.
"Konnor's been getting stronger during practice," Molnar said. "We expect him to continue getting better as the season goes on."