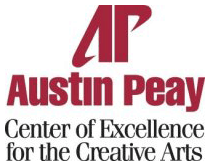 Clarksville, TN – Throughout Dr. Sharon Mabry's 35-year singing career, she has rushed through airports to make connecting flights, slept in small, cavernous hotel rooms, performed on stages with inadequate acoustics and dealt with the stress of lost luggage.
Those trials mark the typical, yet unglamorous, side of any professional musicians career, and for many, those obstacles are more than they can handle. But, for the truly gifted, singing can be such a rewarding a career, which is why Mabry, an Austin Peay State University professor of music, set out to write her new book, "The Performing Life: A Singer's Guide to Survival."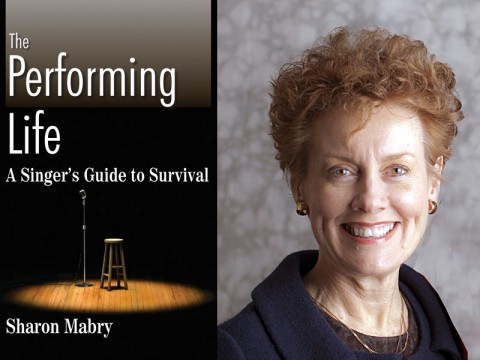 The book, which is now available in bookstores and online, offers valuable advice along with little vignettes culled from Mabry's career as an award-winning professional singer.
"Oh how I wish I had had this book as a young singer," Dr. Carl Swanson, associate editor of the renowned Journal of Singing, said. "Dr. Mabry has used a wonderful mix of practical advice and memoir to underscore her astute insights into the minefield we call performance. Every performer should read this 'performance bible' before beginning a career and whenever faced with new challenges in that career. Thank you, Dr. Mabry, for enlightening us all."
At 7:00pm on September 24th, Mabry will give a reading of her new book at the Customs House Museum and Cultural Center as part of the APSU Center of Excellence for the Creative Arts' Autumn Salon Series. The Center hosts the Salon Series once a month, featuring distinguished local artists and arts organizations, followed by refreshments and good conversations. The Mabry reading is free and open to the public.
"Reality TV tries to convince us that anyone can make it big and become famous," Christopher Burawa, Center director, said. "That perception, however, is an illusion, and greatly distorts what it means to follow and develop a craft. Being an artist, to paraphrase poet Marvin Bell, is a way of life and not a career. No where is that better expressed than in Sharon Mabry's new book, 'The Performing Life.'"
Over the last three decades, Mabry has performed across the globe as a highly sought after recitalist and soloist with symphony orchestras. She took a diary with her on all her travels, and the insights and obstacles she experienced, scribbled in those pages, inform much of her new book.
"In that diary, I wrote about the problems I had – the logistical problems, the health issues, all kinds of venue problems with acoustics, heating, cooling, dresses," she said. "With this book, I wanted to let people see that even in the worst of times, if you have a plan, if you're prepared mentally, if you're prepared logistically with a support system, you can get through it. But you have to have those sorts of things."
The book is infused with her notorious sense of humor. The result is both an informative career manual and an entertaining memoir of three decades in the business.
"Warm, personal and humorous, this book is a must read for those singers who think they want a performing career," Judith Carman, a music reviewer for the Journal of Singing, said.
For more information, contact the Center at 931.221.7876.