Clarksville, TN – On September 14th, Clarksville Police officers were called to a business on Wilma Rudolph Boulevard about a 16 year old who had been abandoned by his mother.
Warrants for Child Abuse/Neglect and Reckless Endangerment were taken out on Cheryl Simpson.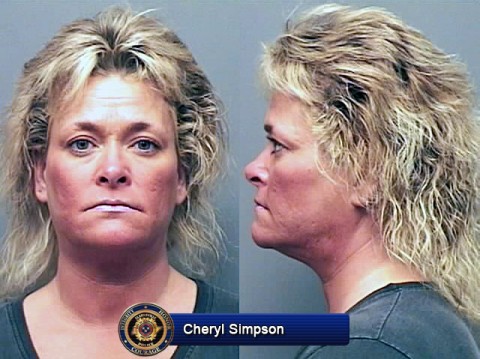 Simpson turned herself in to the Montgomery County Jail this morning, September 17th around 5:45am.
She has already bonded out.
For more on the story, see: Clarksville Police report 16 year old boy abandoned on Wilma Rudolph Boulevard by his Mother
Cheryl Simpson
Name: Cheryl Simpson (W/F)
DOB: 1/15/70
Given Address: 2511 Cooper Creek Road, Woodlawn, TN
Arresting Officer: Brian Szlosek
Charged With: Child Abuse/Neglect, Reckless Endangerment, and Leaving the Scene of an Accident
Booked Into: Montgomery County Jail
Bond: $30,000.