Austin Peay State University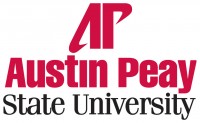 Clarksville, TN – Every year, thousands of students enter college harboring dreams of future careers as doctors, physicists or even crime scene investigators.
They pick majors in the sciences and mathematics without a clear plan of how to achieve their goals and, after a few years of floundering, many unfortunately decided to end their college careers prematurely.
For the last three years, the Austin Peay State University College of Science and Mathematics has sought to offer a bit of assistance to these individuals by hosting a Sciences, Health and Mathematics Career night each fall.
The free event, geared toward high school students and APSU freshmen and sophomores, will be from 5:00pm to 8:00pm on October 2nd in Sundquist Science Complex.
The event will feature informational booths, seminars on different majors and careers and opportunities for students to meet one-on-one with APSU professors.
"They (the professors) can tell you what you can do with, say, a chemistry degree if you don't go to medical school," Dr. Lisa Sullivan, event coordinator and APSU associate professor of chemistry, said. "It gives these students an open eye vision as to what's going on in our college."
The event will also include hour long sessions on pre-professional health programs, aimed at students considering careers in the medical field.
"We'll have advisers giving a seminar on what it takes to be a doctor, including everything from the grades you need to the entrance exams you have to take to the volunteer and research experience you need for these particular fields of study," Sullivan said. "In all of the sessions, we will have Austin Peay alumni, who have went through our programs and are now doctors or dentists in the field, share their experiences."
Representatives from the APSU Office of Financial Aid and the APSU Admissions Office will also attend the event, as well as student organizations such as the chemistry club, the biology club and the agriculture club.
The career night is funded by an APSU Student Academic Success Initiative grant and a Tennessee Board of Regents Access and Diversity grant, and it has grown since its inception from around 100 visitors to more than 300 attendees last year.
"Really, as a college, this has been our largest recruiting effort," Sullivan, a co-principal investigator in the TBR grant, said.
For more information on career night, contact Sullivan at sullivanl@apsu.edu.