FDA list used by TDH to identify 74 facilities in Tennessee receiving Suspect Materials
Clarksville's Gateway Medical Center was in that List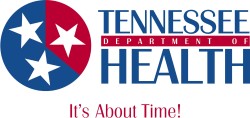 Nashville, TN – The Food and Drug Administration has posted a message to its website citing some technical problems and incorrect data with a list of facilities earlier believed to have received suspect medication from the New England Compounding Center.
That list had been used by the Tennessee Department of Health and other state health departments to notify health care facilities they had received potentially unsafe injectable medications used in some eye and heart surgeries.
The FDA said it is working to correct the list and will repost it to the FDA website when staff members are sure it is accurate. The Tennessee Department of Health used the FDA-supplied information to identify 74 facilities in the state receiving suspect materials.
TDH withdrew that information from its website today, and is now waiting to receive corrected information. If corrected information reveals facilities in Tennessee need to be notified, TDH will do so promptly. TDH believes the corrected list will identify significantly fewer Tennessee facilities affected by the recall.
The mission of the Tennessee Department of Health is to protect, promote and improve the health and prosperity of people in Tennessee.
For more information about TDH services and programs, visit http://health.state.tn.us/.
For more on the story, see: Clarksville's Gateway Medical Center on state list of facilites receiving products suspected of a link to recent Meningitis Outbreak