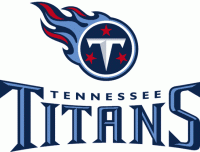 Nashville, TN – Javon Ringer's fourth season with the Tennessee Titans came to a close Friday when the reserve running back was placed on injured reserve.
Ringer overcame an elbow infection that forced him to miss the first three games of the season, then played in the Titans' next two games. He suffered a knee injury at the Minnesota Vikings on October 7th.
The Titans were hopeful that Ringer would be able to rest, recover and return later this season, but decided it would not be possible. Ringer has 486 career rushing yards and 243 receiving yards.
Tennessee added safety Tracy Wilson from its practice squad. Wilson was originally signed by the Titans in August and then was added to the practice squad after final cuts.
Last season, he spent six weeks on the New York Jets' practice squad before being added to the active roster for the final five games of the season. In those five games, he posted four tackles and seven special teams stops. Wilson played his college football at Northern Illinois and entered the NFL as an undrafted free agent.