APSU Sports Information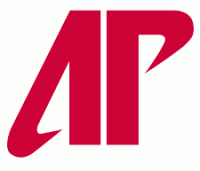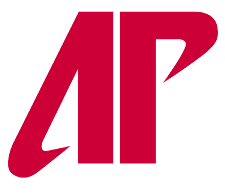 Clarksville, TN – Gary McClure, Austin Peay State University's all-time winningest baseball coach who has taken his Governors to five NCAA Regionals, and Dr. W. Cooper Beazley, whose dedication to APSU athletics and its athletes extends well beyond financial contributions and services, have been named to 2013 APSU Athletics Hall of Fame.
In addition, Andrew Lorentzson, who starred in basketball for Austin Peay in the mid-1930s when it was a junior college, also will be inducted into the APSU's Athletic Hall of Fame through the new Honors category, reserved for those former athletes who competed at least 50 years ago.
The trio will be honored in a breakfast, 9:00am, Saturday, February 9th, and also will be introduced during halftime ceremonies of the Governors' 7:30pm contest with Belmont. They will become the 101st, 102nd and 103rd members of APSU's Athletic Hall of Fame.
In the Ohio Valley Conference 63 years of existence, only two coaches have won 700 or more games as league coaches. Entering 2013, McClure (752 wins) trails only Johnny Reagan's OVC record of 776 victories.
When McClure was named interim coach, October 14th, 1987, he was serving as graduate assistant, less than six months after being the program's student assistant. Now, a little more than 25 seasons later McClure stands on the precipice of becoming the league's all-time wins leader. Along the way his clubs have captured seven OVC regular-season titles along with five OVC tourney titles and subsequent NCAA tourney appearances. He also is a five-time OVC Coach of the Year.
The Governors won only their second OVC crown in school history in 1994 under McClure and then two years later, not only did the Govs win the regular-season title but captured the OVC tourney title, making their first NCAA tournament appearance in the South II Regional in Baton Rouge, LA. That team also achieved a school-record 44 victories.
As successful as the Governors were in 1990s, it is the new millennium that has seen McClure and the Governors attain their greatest successes. McClure has chalked up 417 wins, including two more 40-win campaigns, since the turn of the century along with five OVC regular-season titles and four more NCAA tournament appearances.
The program literally elevated itself and the OVC with its play since the mid-2000s. In 2007, the Governors lost a memorable 1-0 extra-inning game as APSU's No. 1 hurler Shawn Kelley matched David Price, the No. 1 pick in that MLB draft who was this season's American League Cy Young Award winner. The very next day the Governors won their first NCAA tourney game, defeating Memphis.
The 2011 team took it a step further, although that team's achievements may have been the most improbable. Picked to finish seventh – and not to even qualify for the OVC tournament – the sophomore and freshman-dominated Governors instead won their sixth OVC regular-season title under McClure and did it in remarkably consistent but dominant fashion. The Governors did not lose an OVC series the entire season, finishing at 17-6.
The Governors then traveled to the NCAA's Atlanta Regional and again made a splash, upsetting regional host and favorite Georgia Tech, 2-1, in the opening-round contest. It was the Govs' first-ever NCAA tourney opening-round victory in the NCAA Tournament.
But that was a springboard to the 2012 season. The Governors again captured the OVC regular-season title but then found themselves in an unenviable position. After gaining an opening-round bye, the Govs lost their first game, throwing them into the loser's bracket. But they reeled off three straight victories, including back-to-back shutouts over Eastern Illinois in the championship round.
That set the stage for another chapter to be written. After the Govs lost a controversial 6-5 last-inning decision to top-seed Oregon, the Governors bounced back with consecutive shutouts of Indiana State, 1-0, and longtime perennial NCAA power Cal State Fullerton, 3-0, advancing the program for the first time to a regional final.
McClure has coached 37 first-team All-OVC players during his illustrious career and has seen 29 of his players selected in the Major League Baseball's First-Year Player Draft. Five of his players—pitcher Jamie "Cat" Walker, pitcher George Sherrill, pitcher Shawn Kelley, catcher A.J. Ellis and pitcher Matt Reynolds—reached the major leagues, with the latter three still at the major league level.
McClure also has spearheaded the continuous improvements to Raymond C. Hand Park and was one of the leaders who championed moving the OVC tournament to a neutral site.
If McClure's accomplishments have been on field, it would be difficult to quantify the off-field contributions of Dr. Beazley.
Since meeting then-APSU athletic trainer Chuck Kimmel and becoming part of Austin Peay athletics in 1986, Beazley literally has been on-call to the athletic training room and APSU athletes on a 24-7 basis—making Governors/Lady Govs health care a priority. Yearly physicals, nights, weekends, Tuesday morning visits to offer weekly medical evaluations, Dr. Beazley has been available…he has not accepted any remuneration for his medical service, instead donating those dollars back to the University.
Back in 1987, APSU became one of the first athletic training rooms in the country to convert to electronic records, long before they became critical in patient care. And that occurred as a result of monies donated for computers by Dr. Beazley.
He was responsible for reconstruction of the training room, rehab areas plus donating countless dollars for rehabilitation equipment and modalities in the training room—if Dr. Beazley believes the training room has a need he and the Tennessee Orthopaedic Alliance have made sure APSU athletics have that equipment available in the training room. For instance, he purchased The Shuttle—a strength machine that is band-resistance based. He also purchased the X5—a electrostatic machine that helps with the reduction of scar tissue and swelling. He also donated the Med-Bed Gator used at outdoor APSU athletic events.
Beazley attends all APSU football games and when he travels on the road it is done in a vehicle that is equipped to carefully transport potentially injured athletes.
The Nashville native provided money to support the addition of a third graduate assistant position, interns and student assistants in the training room. He has encouraged all the athletic training personnel to attain their required CEUs by attending state, district and national meetings, providing funding to assure their ability to do so.
Beazley has even sponsored the jersey retirement posters for Bubba Wells, Trenton Hassell, Brooke Armistead, Trenton Hassell and James "Fly" Williams.
In fact, it was Beazley's treatment of Wells' leg stress fractures that thrust him into the national spotlight. After coming back from surgery during early 1997, Wells embarked on a scoring streak that saw him put up spectacular scoring numbers nightly and a scoring average that hovered above the 30-point mark.
USA Today first featured Wells after he scored 39 points in 28 minutes in his first game back from surgery. The story then became as much about the then-radical tibial nail surgery as it was about Wells.
Beazley had utilized the procedure—literally hammering a nail into the lower leg–after Wells injured his right leg in the 1995 OVC championship game. It took 5½ months for Wells to recuperate.
When Wells suffered a similar injury to his left leg in mid-November 1996, it was feared he would miss the season's remainder. However, with his knowledge of the pitfalls in the recuperation period, Beazley insisted Wells' recovery period would be much shorter the second time around…he was correct.
The story of the "Real Rod Man" was born, thanks to Beazley's surgery and trainer Joni Johnson's relentless work with Wells in the rehab process. Beazley was featured in more than one story, including a seven-minute NBC Today Show segment.
It was one of the few times Beazley has allowed himself to be the center of attention. He prefers his work to be in the background while serving as an ambassador for the University as a whole.
Andrew "Loro" Lorentzson played basketball, football and baseball during his two-year stay. As a football player, he was an end and placekicker. He was a third baseman in baseball while a forward in basketball.
When Lorentzson began playing in 1936-37, the school itself was known as Austin Peay Normal—it was a two-year institution—and its nickname was the Terrors. They played in the Mississippi Valley Conference, comprised mostly of four-year schools.
It was basketball where he made his name. In fact, he was the first star for head coach Fred Brown. In 1936-37, despite playing against older four-year school competition, Lorentzson averaged 13.1 points per game, scoring a school-record 288 points—a mark that stood. Despite an overall 8-14 record, the Terrors finished with a fourth-place 6-5 Mississippi Valley record.
A year later, Austin Peay withdrew from the Mississippi Valley Conference to join the Southeastern Conference of Junior Colleges, a more reasonable fit for the two-year institution. Austin Peay opened that season playing Vanderbilt in Nashville. The Govs lost a nail biter, 43-42, with Lorentzson scoring 20 of APSU's 42 points.
Later that year Austin Peay played in the Southeastern Junior College Championship—it was during the tournament the nickname Governors literally was born by one of the Chattanooga papers, with use becoming the next season.
In the first round, Lorentzson led the Terrors with 16 points against Tennessee Wesleyan in a 41-34 victory and he followed that up with a team-leading 13 points against Sneed in the quarterfinals.
In the semifinal, Lorentzson again led the way with 17 points as Austin Peay defeated St. Bernard, 59-35. That put Austin Peay Normal into the finals against Middle Georgia and the Clarksville-based school captured a 54-52 win. Lorentzson was one of five Normal players in double figures, ending with 12 points. As a result of his efforts—averaging 14.5 points per game during the four games, Lorentzson was chosen to the all-tournament team.
After leaving Austin Peay, Lorentzson studied math at Centre College, earning All-America honors while playing basketball there, before receiving his bachelor's in math from Eastern Kentucky. Later he earned his master's in education from Kentucky. He used those degrees to teach math and coach in Kentucky, Georgia and later Naples, FL.
To be considered under the Honors category, a student-athlete, coach or athletic administrator must have completed their eligibility/employment/tenure at least 50 years prior to the annual Hall of Fame meeting date.  These individuals are those whose credentials may be difficult to judge due to the passage of time when evaluated with nominees from more recent eras.
The committee felt the need to include this new category so those who were certainly Hall of Fame caliber during their career are brought forth and recognized. An Honors Selection Committee was formed and charged with researching and presenting to the Hall of Fame Committee three nominees they feel are deserving of Hall of Fame induction.
For more information about the breakfast, telephone Tara Pfeifler at 931.221.6119.