Illinois State vs. Austin Peay Governors
Friday-Sunday, February 22nd-24th | 3:00pm, 1:00pm, 1:00pm
Clarksville, TN | Raymond C. Hand Park (777)

Clarksville, TN – Austin Peay's baseball team begins an eight-game homestand – and a stretch of five straight games against Missouri Valley Conference foes – when it hosts Illinois State in a three-game series, Friday-Sunday, at Raymond C. Hand Park.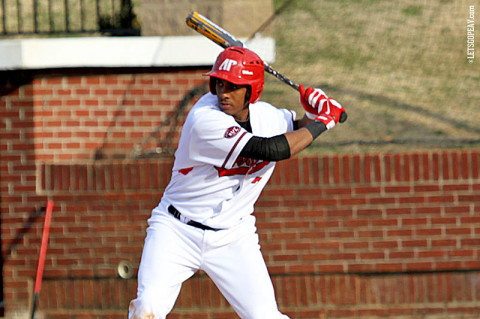 The Govs enter the outing after posting a victory at Middle Tennessee, Tuesday, to improve to 3-1 this season.
Illinois State took the midweek off after opening its season with an impressive 2-1 series victory at Memphis, last weekend.
Austin Peay Governors Quick Hits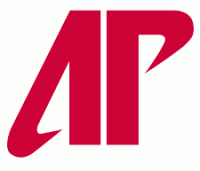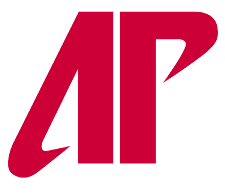 After opening 2013 with a 2-1 series victory against Iowa, Austin Peay picked up a victory against Middle Tennessee, Tuesday. Junior outfielder Rolando Gautier has a four-game hit streak entering the weekend with five hits and five walks in the first four games. Sophomore outfielder Dylan Riner and senior outfielder Cody Hudson each have six hits to pace the Govs offense. Riner and junior catcher P.J. Torres are each batting .500 this season to lead the Govs in that category.
Junior second baseman Jordan Hankins posted two hits at MTSU and had three hits (.231 BA) in the season's first week.  Senior shortstop Reed Harper has two hits in four games, including the team's lone home run this season.
Last weekend, junior starter Luke Ridenhour set the tone in Friday's win, allowing one hit, not allowing a walk and striking out seven over seven innings to win his Govs debut. Junior starter A.J. Gaura picked up Sunday's win after scattering seven hits, walking none and striking out seven over 6.1 innings. Austin Peay posted a 40-24 record last season and won a share of its second straight Ohio Valley Conference regular-season title with a 19-7 league mark.
APSU won a second straight OVC Tournament crown despite losing its opening game. The Govs were seeded in the NCAA Tournament's Eugene Regional and, after a tourney-opening 6-5 loss to host Oregon, APSU shutout both Indiana State and Cal State Fullerton before falling to Oregon in the regional final.
The Illinois State Redbirds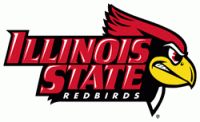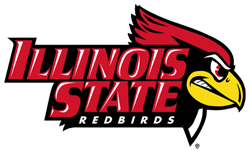 Illinois State opened 2013 with an eye-catching 2-1 series victory at Memphis. The Redbirds won the series' first two games, 5-2 and 7-4, before committing four errors (they were charged with six errors on the weekend) in a 5-2 series-ending loss.
Senior starter Brad Sorkin scattered 10 hits over six innings, allowing two runs and striking out six to pick up the season-opening win. Illinois State's offense rallied for seven runs in the final four innings of Saturday's 7-4 victory. Sophomore starter Dan Savas struck out eight in Sunday's contest, but did not factor into the decision.
Senior catcher Zach Johnson led ISU with a 5-for-13 performance in the series, including 3 RBI and a home run. Senior first baseman Kyle Stanton also had a home run in the series and was 3-for-11 with two RBI. Senior outfielder Eric Aguilera also finished with three RBI as part of a 3-for-11 weekend outing.
Tough Homestand Awaits Govs
Austin Peay's upcoming eight-game homestand will provide an early season test with five games against Missouri Valley Conference teams and a three-game set against another Big 10 squad. Illinois State, this weekend's foe, and Indiana State, Wednesday's opponent, were picked to finish third in the MVC race.
Southern Illinois was picked fifth behind that duo and will visit RCHP Tuesday. Michigan State wraps up the homestand next weekend and was tapped to finish third in the Big Ten preseason poll.
Govs At Raymond C. Hand Park
Raymond C. Hand Park became the Govs home in 1970. Since the 2000 season, Austin Peay has made the most of Raymond C. Hand Park's friendly confines, posting a 248-140 (.639) record at home. The Govs posted their 11th consecutive winning home season – and 30th in 43 seasons at RCHP – with a 19-9 mark in 2012.
Probable Starting Pitchers
Date
Start
Austin Peay Starter


Opponent Starter

FRI.
3:00pm
RHP Lee Ridenhour (RJr., 1-0, 1.29 ERA)
RHP Brad Sorkin (Sr., 1-0, 1.50 ERA)
SAT.
1:00pm
RHP Casey Delgado (Sr., 0-1, 9.64 ERA)
LHP Dylan Craig (So., 0-0, 4.50 ERA)
SUN.
1:00pm
RHP A.J. Gaura (Jr., 1-0, 1.42 ERA)
RHP Dan Savas (RSo., 0-0, 1.59 ERA)
Media Center
Live Stats: www.LetsGoPeay.com
Twitter Updates: @APSUBaseball
Series
APSU leads, 18-11 | Streak: ILST, one win
McClure vs. ILST: 18-10