Nashville's Gindl Powers Offense; Finishes A Triple Shy Of Cycle
Nashville Sounds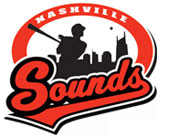 Nashville, TN – Despite rallying back from a three-run deficit, the Nashville Sounds came up short to the visiting Oklahoma City RedHawks Tuesday night at Greer Stadium by the score of 5-3.
Trailing 3-0 early, the Sounds battled back to knot it up, scoring a run in the third, sixth and seventh innings. Leading the charge was Caleb Gindl, going three-for-five on the night, a triple shy of the cycle, and getting the Sounds on the board with a home run to right field in the third.
«Read the rest of this article»

Lexington, KY – The Austin Peay State University baseball team has now lost three in a row, losing to Kentucky of the Southeastern Conference, 6-3, at Cliff Hagan Stadium.
Kentucky freshman right-hander Kyle Cody worked into the sixth inning and eight of nine starters collected hits to lead the Wildcats past the Governors.
«Read the rest of this article»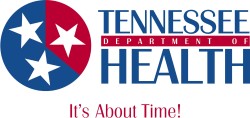 Nashville, TN – The Tennessee Department of Health joins minority health advocates and providers nationwide in observance of National Minority Health Month this April. This annual observance is designed to raise awareness about health issues that affect racial and ethnic minority populations.
Activities planned during the month encourage faith-based and community-based organizations, businesses, health care professionals, academic leaders and others to get involved in efforts to improve the health status of minority populations and eliminate health challenges. «Read the rest of this article»

Clarksville, TN – The Clarksville Police Department and Montgomery County Sheriff's Office are looking for wanted violent sexual offender Darnell DeShay Comauex
Darnell Comauex is wanted by the Clarksville Police Department for questioning in the sexual assault of a child in Clarksville, TN.
«Read the rest of this article»
Clarksville, TN – As a result of a stakeholders meeting last year, new parking meters are being installed for a trial period on Strawberry Alley and the 100 block of Franklin Street.
The new meters will allow people parking in these areas to pay by credit or debit cards. «Read the rest of this article»

Clarksville, TN – Austin Peay State University women's soccer team has signed Megan Sanchez to a National Letter of Intent for the 2013 recruiting period.
«Read the rest of this article»

Clarksville, TN – Early today, Clarksville Police reported an Aggravated Assault which left a woman unconscious and in critical condition at 722 Central Avenue.
The victim, Ethel Adamson, passed away around 3:28pm today. The unattended death will be investigated as a Homicide which is normal procedure for the investigation of unattended deaths. «Read the rest of this article»
APSU Sports: Austin Peay Men's Golf

Columbia, MO – It took senior Austin Peay State University golfer Dustin Korte 3 ¾ years to capture his first medalist honor, that coming at Memphis, March 25th-26th. Now Korte has two victories in the last three weeks.
«Read the rest of this article»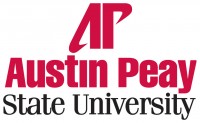 Clarksville, TN – The German composer Johann Sebastian Bach wrote more than a thousand complex musical works in his lifetime, but modern audiences know only a few of the baroque musician's masterful creations.
His Mass in B minor is one of his most played works, with some music scholars arguing that his reputation could rest on that composition alone.
«Read the rest of this article»
Written by Donny Caver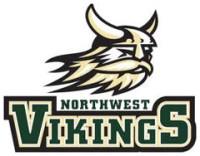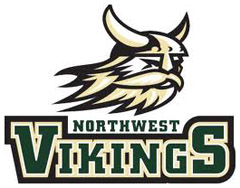 Clarksville, TN – Northwest High School exploded for 8 runs in the 2nd inning to defeat Springfield 14 – 0 Monday night at Riley Martin Field.
Adam Caver had an RBI double to give the Vikings a 1 – 0 lead after the 1st inning. Zach Dixon lead off the 2nd by blasting a solo homerun and later in the inning Ty Haston added a 3 run homer, his 5th of the season, to expand the lead to 9 – 0.
«Read the rest of this article»