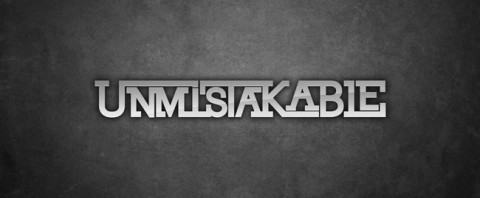 Clarksville, TN – I write small group study guides for Grace Community Church, my church, for over 5 years now.
Because I am on the writing team, we find out the sermon topics in advance. We also know when there will be a guest speaker. Today's "guest speaker" was Ron Edmondson, one of the founding pastors of Grace.
Ron was here today from Lexington, KY where he and Cheryl now live. He is the Pastor for Immanuel Baptist Church, a church with a rich history of over 100 years of leading souls to Christ. But Grace is just a baby, or maybe a toddler, in church years. But what it lacks in age, it makes up for in passion.
Their mission is simple: "…to lead people to become growing followers of Jesus." And,
that
, they have done. They have done it out of a high school, baptizing one another in a portable hot tub, lugging equipment in and out every week. Most churches don't have a "Tear Down Team." Ours does. In fact, the "Set Up Team" gets there sometimes before the sun rises.
So why would people file in and out of a high school each week when they could go to a church with a permanent structure? Sometimes you'll hear people say how much they love the music. A lot of people appreciate the casual atmosphere. Many folks love how the pastors use humor and approachability in their teaching. I love it, because it saved me.
Now I am not about to tell you my whole life story. If you want it, you can have it free of charge. I will just give you a snippet today to make my point. When I started going to Grace on a very cold, rainy and gross day in January of 2008, I was, in a word, alone.  Don't get me wrong, my kids were there, ages 4 and 7 and full of life (that's a politically correct term for "wild"), but for all intents and purposes, I was doing life utterly alone.
Why I was alone was for a mixture of reasons. I was divorced a few years prior. I had a new job.  My then boyfriend, whom I thought was "the one," had broken up with me. To top it off, I was prideful (still am) and I wouldn't admit how much I was hurting. I knew a few people at Grace, so I stuffed the kids into the car and went. A man with an umbrella greeted us, walked us in, and the rest is history.
First of all, let me say, going to church didn't fix everything. It didn't change the fact that I was broke. It didn't mend broken relationships with family members who were determined to leave it shattered. It didn't instantly fix my self-esteem, cure my anxiety or make me a perfect southern belle or model Christian. It didn't even turn my boys into straight A students who never ever got in trouble on the bus for shredding paper or fighting with each other.
So why did I bother? I couldn't tell you what that first sermon was about, or even who preached that Sunday. Much of it was a blur.
What I remember, as if it were yesterday though, is the feeling that I was supposed to be there; that I was finally taking a step that was bigger than me to do something more important than my very own plans. I got involved quickly (by serving and joining a small group/study group) and began a new chapter in my life.
A few months later, by ex-boyfriend joined me on Sundays, perhaps because it was the only place I would let my guard down with him a bit, or maybe because church was the only place where I let him hold my hand. I was heartbroken from the break-up so he worked hard to regain my trust. A year and a half later, Ron Edmondson married us in a garden at a bed & breakfast. Since then we have grown a lot in our church walk and especially with our relationship with God.
Now my church needs me, not me specifically, but the help of the congregation. Grace is a bit like I was 5 years ago. They are taking a leap of faith to follow a plan that is bigger than them. They are going to build a building. So what, you might say, all churches build buildings. Valid point, but Grace started with 11 families, and it is growing each year. And the goal of having a building isn't so the leaders can kick there feet up and say, "Look what we did." It's so our community can look up and say, "Look what God is doing!"
There are tons of hurting people in Clarksville, some of whom who are hurting in part because of a church experience. Others are broke, have broken relationships, broken dreams or are just broken as people. I pray, that if it's God's will, that Grace keep growing, building and believing.
Today, Ron said, "God's promise to make Abram the father of many nations comes after God reveals to him that he must leave what's comfortable…what's normal, what's predictable. When we yield our plans to God's plans, he does amazing things in our lives!"
I am praying that Grace's plans are God's plans and that we as a church will be obedient in every step. I am praying for this in my life as well: follow and obey, and watch something unmistakably God-ordained unfold.