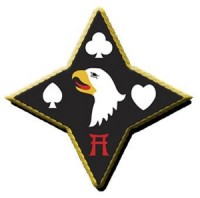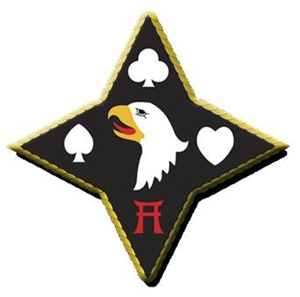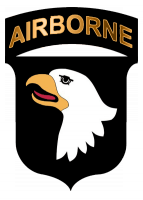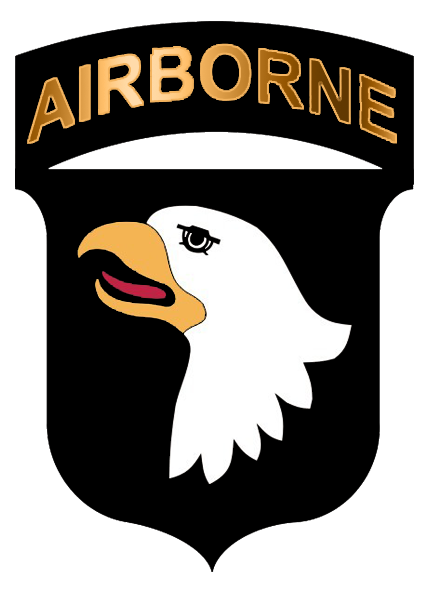 Bagram Air Field, Afghanistan – The Fourth of July marks a special day full of traditional fireworks, barbecues and family gatherings; it is the day that is celebrated from sea-to-sea to remember the anniversary of America's independence.
For one group of soldiers currently serving in Afghanistan, this year's celebration of independence will be in the way of renewing their enlistment with the U.S. Army. The commander of Task Force Lifeliner, Col. Charles R. Hamilton, raised his hand as the reenlistment officer and recited the oath of enlistment as the group of soldiers standing before him repeated the oath back to him.
The celebration for these soldiers usually includes cold sodas and hotdogs, but on this day they celebrated by raising their right hand. While standing in front of the Task Force Lifeliner emblem, known as the death star reciting the oath, they reestablished their devotion to continue to defend their country while serving at Bagram Air Field, Afghanistan.
Hamilton who spent time as a noncommissioned officer prior to commissioning said, "having reenlisted a couple times myself, I know it is a huge, huge, huge commitment."
The soldiers who reenlisted did so in the shadows of the 40 year anniversary of the U.S. Army's all-volunteer force. July 1, 1973, was the beginning of the way ahead for the volunteer force, this happened after the elimination of the draft.
"Fourth of July is my favorite holiday, it's America's birthday and my favorite family holiday," said Jennifer Wynn, after she had reenlisted. "I have really enjoyed the last three years I have been in the Army. I have enjoyed the camaraderie and my job and just want to give some more time and make my friends and family proud."
There was reenlisting soldiers from multiple units in support of Task Force Lifeliner, including the 101st Special Troops Battalion, from Fort Campbell, Ky., and 157th Combat Sustainment Support Battalion, from the Pennsylvania National Guard. For many of the Soldiers in attendance this was their first reenlistment.
For Sgt. 1st Class Tiny Jones, the Task Force Lifeliner senior career counselor, reenlisting 22 soldiers on a beautiful day is her passion.
"I am here to take care of soldiers' careers and their futures. Taking care of soldiers is what I do," said Jones, a native of Henderson, N.C.
Wynn, a native of Crete, Neb., and a soldier with the 101st Special Troops Battalion, Task Force Lifeliner added, how really cool it was for Col. Hamilton to personally reenlist them. "It was an honor to have him do that for us," she added.
Hamilton gave personal insights and appreciation to the formation of soldiers, "I am personally very proud of you, having stood in most of your shoes at a time when we weren't at war. I am proud to have you do this while we are in combat, in Afghanistan, in front of our death star."
He closed by acknowledging their sacrifice, and that the photos taken today will be a big part of history that the soldiers will be able to show their grandchildren. "This will be a very proud moment for you to reflect on years from now," Hamilton added.
Photo Gallery
Sections
News
Topics
101st Airborne Division, 101st Special Troops Battalion, 101st Sustainment Brigade, 157th Combat Sustainment Support Battalion, 4th of July, Afghanistan, Bagram Airfield, Charles R. Hamilton, Crete Nebraska, Fort Campbell, Henderson North Carolina, Jennifer Wynn, Lifeliners, Parwan Province, Pennsylvania National Guard, Reenlistment, Sinthia Rosario, Tiny Jones, U.S. Army