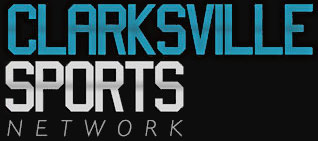 Clarksville, TN – Turning in the two best rounds of the day, July 20th at Cole Park Golf Course, Brian Balthrop and Graham Sleigh sit tied atop the leader-board at six-under par after the first 36 holes of play at the Clarksville City Amateur.
After shooting an even-par round of 72 on July 19th at the Clarksville County Club, Sleigh fired a bogie-free round at Cole Park – including birdies on holes three, five, seven, 12 and an eagle on 14.
"I was happy with my round," Sleigh said. "I'll take a 66 anytime."
Balthrop (71-67—138), the only golfer to shoot under par in each of the first two rounds, carded six birdies and one bogie over his second round to share the tournament's lead.
"I wanted to get off to a hot start again and take advantage of the par fives," Balthrop said. "I played pretty well and pretty consistent with six birdies and one bogie. I kept it in the fairway and gave myself a bunch of putts for birdie."
Still Balthrop left he left a few shots out on the course.
"I felt like I hit it well enough to take it a little bit lower," he said. "But I was a little slow on picking up the speed on the greens. Other than that I was hitting good putts and looking at my lines and really rolling the ball and was able to make some birdies."
Joining Sleigh and Balthrop in the final-round foursome will be Justin Burney (72-69—141) at three-under par and Greg Guinn (73-71—144) at even par.
"I was three-under at the turn," said Burney of his second round. "But didn't play as well on the back side, but that's golf. But I was able to keep things together and finish the backside even, so I'm pretty happy with the round overall."
Also, still within reach of the leaders are Todd Greene (72-73—145) and Jamie Webb (71-74—145) at plus one and John Miraglia (73-74—147) and Tyler Guy (71-76—147) at three-over 147.
The Clarksville City Amateur is the next to last MSC Tournament of Champions points event, with the September 14th and 15th Mayor's Golf Classic wrapping up the Clarksville Golf Association schedule — before the September 21st and 22nd season-ending Champions Tournament.