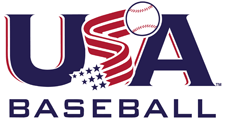 Klaipeda, Lithuania — Bashaara Graves of Clarksville, TN and the USA U19 team earned another shot at supremacy, as the Americans handled Australia, 77-54, July 27th at Klaipeda Arena and advanced to the gold medal game of the FIBA World Championship for Women.
The USA (8-0) will face France (7-1) on July 28th at 1:15pm ET in an attempt to capture a fifth-straight FIBA U19 World Championship gold medal. The contest will be streamed live on ESPN3. FIBA Live Stats will be available at here.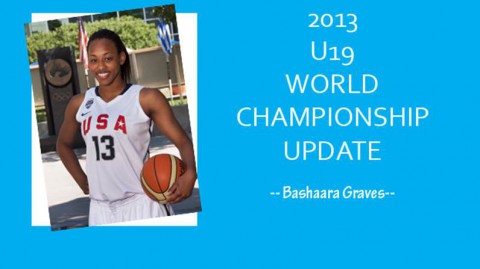 While the USA is going for its sixth gold medal overall at the U19 Worlds, France will come away with its first medal of any color in its fifth U19 appearance. Previously France finished fifth in 2001, sixth in 2006 and 2011, and seventh in 2009.
University of Tennessee rising sophomore Bashaara Graves will be aiming for her fourth gold medal international play. The 6-foot-2 power forward, who started and tallied five points, three rebounds, two assists and two steals in 18 minutes, previously won gold at the 2009 FIBA Americas U16 Championship for Women, the 2010 FIBA U17 World Championship for Women and the 2012 FIBA Americas U18 Championship for Women.
UConn's Breanna Stewart posted a game-high 23 points and added eight rebounds for USA, spurring a 21-0 American run in the second quarter. That spree turned the tables on a 14-11 Australia lead after the first period and sent coach Katie Meier's red, white and blue squad into the locker room at the half with a comfortable 38-20 advantage.
"Australia is just so good and they have incredible half-court execution," said Meier. "We were really struggling to score and we couldn't. Therefore, we had to run back and play half-court defense. The game was not going in our favor at all. As soon as we had an opportunity to throw in a little press and trapping action, which requires scoring, once we were able to start scoring just a little, we were able to get into that."
In a first quarter that saw four knotted scores, baskets were hard to come by. Neither team was able to easily convert on baskets, with Australia hitting 33.3 percent and the U.S. being held to 27.7 percent. Holding a narrow 11-9 lead, the USA sent Australia to the line at 1:53. Hitting both, the Aussies managed to hold the Americans scoreless and with six seconds left in the quarter, made good on a traditional 3-point play to go up 14-11 at the break.
With the U.S. holding a slim 15-14 lead in the second quarter Australia got a pair of layups to retake the lead, 18-16 at 8:23. Meier quickly called a time out to regroup. Neither team was able to score for nearly two minutes until a USA hoop made it 18-17, but with exactly 6:00 to play in the half, Australia answered to up its lead to three, 20-17.
That's about the time Stewart went to work on a 9-0 run and the USA was on its way.
"Obviously that second quarter, that was one of the most thrilling moments in coaching ever," said Meier. "That run, that 21-0 run was just so hard earned. It didn't come easy. They didn't cough up the ball. Kids were covering and fighting and pursing balls. It was really, really tough. We played very, very hard in that stretch."
By halftime, the USA already forced 11 turnovers, 10 of which were steals, and converted them into 10 points. After losing the rebounding battle in the first quarter 14-9, the U.S. stepped up their defense of the glass and out-rebounded Australia 17-8 in the second quarter.
Australia kept pace in the second half, but never threatened, as the USA won the third quarter 19-17 and the fourth quarter 20-17.
The USA finished the game hitting an even 40 percent of its field goals, while Australia made 34.4 percent. The USA won the battle of the boards by a 48-39 margin and turned the ball over just 13 times compared to Australia's 19.