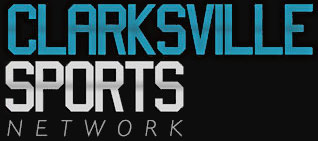 Clarksville, TN – Joey Long birdied the final hole, August 4th at Swan Lake Golf Course, to hold off Brad Van Kirk and Greg Guinn to defend the Heritage Bank Clarksville Senior City Amateur title by a shot.
Long became the first golfer to defend the title since Harold Hensley turned the trick back in 2006 and 2007.
It's an honor to win the tournament two times in a row," Long said. "I told Harold that we have something in common now.
"There are a lot of great golfers here in Clarksville and I enjoy competition against them in tournaments, but I don't get out and play as much as I use too."
The tournament came done to the final four holes, with four golfers, Long, Van Kirk, Guinn and Jim Duttweiler in the mix
But Duttweiler, who led briefly in the final round, struggled on a couple of holes coming in and fell out of contention, while Guinn — who came into the final round three-shots back — carding a champion flight best round of 68 on Aug. 4th to get to one-under and a tie for the top spot with the final group still on the course.
So it came down to Long and Van Kirk, with Long finally getting his driver going on the last two hole setting but birdie chances.
"I had been fighting my driver all day and I finally hit a good drive on 17 and 18," Long said. "Then hit a seven-iron (onto the green) on 18 and then all I had to do was two putt. Those two drives were what made the tournament for me."
Van Kirk had a chance to force a tie and a playoff on the 18th green, but couldn't get the putt to fall and Long retained his title.
Long beat Bobby Yingling in a two-hole playoff last year to win the title.
"Brad still had a chance with his putt on 18 (to tie) and then we would go into a playoff," Long said. "I didn't want to play anymore golf after 18, so I wasn't thinking about it."
In the other flights, Marcus Sartain won the First Flight with a 144, after shooting the lowest round of the tournament, with a final round four-under 67.
Brent Hyams won a scorecard playoff with Tommy Burney, both finished with 152 totals, for second place, while Jeff Whitlow took fourth place.
In the second flight, Richard Ashbrook (158) edged Mike Bell by a shot, with Mike Taylor (161) third and David Edmondson (162) fourth.
In the Super Senior flight — golfers 65 years old or older – Hensley took top honors with a two-day total of 149, while Bob Bracy (154) finished second, with Farrell Swindell (161) taking third and Bill Wilkinson (162) fourth place.
Note: Dean Lambert carded a hole-in-one in August 3rd first round, as he used a nine-iron to ace the number 10 hole from 131 yards out. It was his first career hole-in-one.
2013 Senior Clarksville City Amateur Final
Swan Lake Golf Course
August 4th
Final Scores
Senior Division Championship Flight
Player Name

R1

R2

Total

Joey Long

69

70

139

Greg Guinn

72

68

140

Brad Van Kirk

70

70

140

Jim Duttweiler

71

72

143

Mark Black

74

73

147

Bruce Walker

71

77

148

Rick Richardson

72

76

148

Bobby Yingling

74

74

148

Jim Mashburn

75

73

148

Ronnie Seay

75

73

148

Pat Manning

76

75

151

Steve Blackwell

76

78

154

Mike Welker

76

79

155

Ron Gray

76

80

156

Senior Division, First Flight
Marcus Sartain

77

67

144

Brent Hyams

79

73

152

Tommy Burney

80

72

152

Jeff Whitlow

79

74

153

Barker Seay

77

76

153

George Dixon

77

77

154

Ray Johnson

78

77

155

Aaron Rye

80

79

159

Ron Sleigh

80

81

161

Ricky Briskey

81

82

163

Billy Gray

78

86

164

Dennis Kolb

81

83

164

Senior Division, Second Flight
Richard Ashbrook

82

76

158

Mike Bell

82

77

159

Mike Taylor

86

74

160

David Edmondson

82

79

161

Don Hartlage

82

80

162

Dean Lambert

83

80

163

Perry Scachetti

84

79

163

Tye Wyatt

87

80

167

Terry Griffin

88

83

171

Herb Rodriguez

90

85

175

David Wilee

93

86

179

Gene Douglas

103

95

198

Mark Weinberger

118

107

225

Super Senior Division
Harold Hensley

72

77

149

Bob Bracy

81

73

154

Farrell Swindell

78

83

161

Bill Wilkinson

87

75

162

Tommy Clouser

82

80

162

Ted Purdom

82

81

163

Jeff Campeau

83

80

163

Harold Gabhart

83

81

164

Paul Eaves

91

79

170

Bob Vail

86

86

172

George Brown

86

87

173

Morris Van Why

87

86

173

Larry Mattingly

88

86

174

Wayne Sinks

91

88

179

Roger Gardner

94

85

179